January 8, 2021 3.05 pm
This story is over 33 months old
COVID R rate spikes nationwide as third vaccine approved
Almost one in 50 people had the virus last week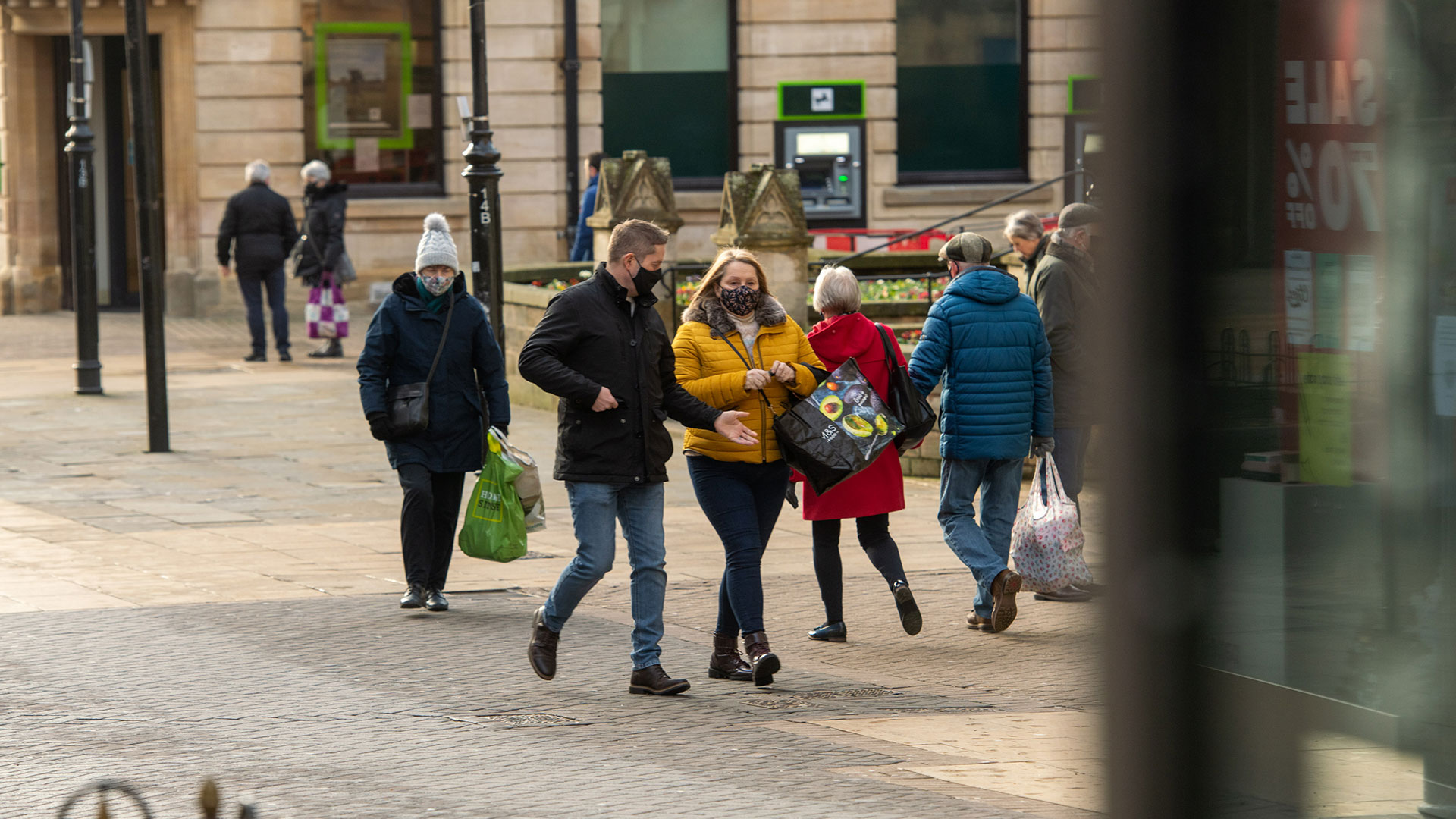 The UK's R (reproduction) number has risen as the country's medical regulators have approved a new vaccine for use.
An additional 10 million doses of the Moderna COVID-19 vaccine have been ordered by the government after it was said to meet the strict safety and quality standards.
It comes as the Office for National Statistics estimates that almost one in 50 people had the virus during the week to January 2.
The Scientific Advisory Group for Emergencies (SAGE) has said the coronavirus reproduction number has risen to between 1 and 1.4 up from its December figure of 1.1 and 1.3.
The figure being above 1 means outbreaks will grow exponentially.
The Moderna vaccine has been found to be 94% effective in preventing disease and the additional order will mean the UK will have a total of 17 million doses which it hopes will be available by Spring.
In total, the UK has secured early access to 367 million doses of seven of the "most promising" vaccines so far.
Health and Social Care Secretary Matt Hancock said the approval was "great news".
"We have already vaccinated nearly 1.5 million people across the UK and Moderna's vaccine will allow us to accelerate our vaccination programme even further once doses become available from the spring," he said.
"While we immunise those most at risk from COVID, I urge everyone to continue following the rules to keep cases low to protect our loved ones."
Nearly 1.5 million people in the UK have already been vaccinated with the Pfizer/BioNTech and Oxford University/AstraZeneca vaccines.
Vaccines are being deployed through a number of methods including:
hospital hubs for NHS and care staff and older patients to get vaccinated;
local community services with local teams and GPs already signing up to take part in the programme;
vaccination centres across the country, ensuring people can access a vaccine regardless of where they live.
Hospitals are currently under huge amounts of strain due to the virus, with London Mayor Sadiq Khan today declaring a "major incident" as the infection rate in the capital exceeds 1,000 per 100,000 people.
United Lincolnshire Hospitals Trust Chief Executive Andrew Morgan confirmed that the occupancy figure at Boston and Lincoln hospitals was around 90%, with about 9% of the workforce currently off sick.
The Lincoln hospital site was forced to declare a major incident earlier this week.
Local health bosses are still calling for more vaccination sites to be rolled out across the county in order to provide better protection.