January 8, 2021 12.57 pm
This story is over 11 months old
Lincolnshire hospitals want all staff COVID vaccinated by end of month
Some 10% of staff absent with COVID-related reasons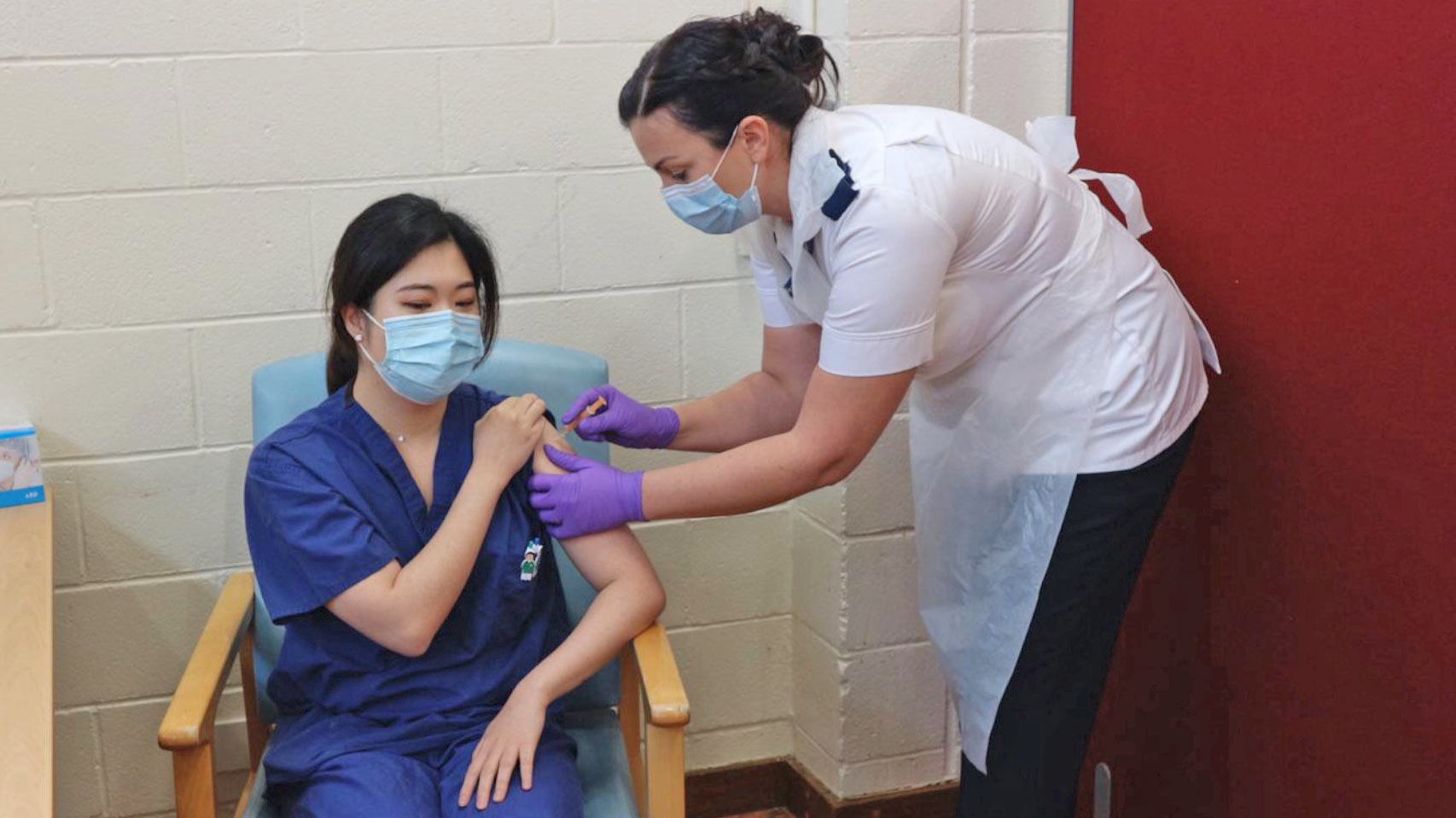 United Lincolnshire Hospitals NHS Trust is hoping to have all its workforce vaccinated against coronavirus by the end of January.
Lincoln County Hospital and Boston Pilgrim are the main coronavirus vaccination sites in Lincolnshire alongside 16 community venues. The Pfizer vaccine is available at Lincoln County Hospital with the Oxford-AstraZeneca vaccine at Boston Pilgrim.
A doctor at Boston Pilgrim hospital, Dr Mi Joo Choi, became the first person in Lincolnshire to receive the Oxford-AstraZeneca COVID-19 vaccine earlier this week.
ULHT's Chief Executive Andrew Morgan told The Lincolnite said: "It's really good news and I was there when the first patient had the (Pfizer) vaccine in our Lincoln hub on December 8. It was one of the first nationally and it is great to see something that will bring the virus to an end.
"Pilgrim started on January 5 and we are part of the vaccination response and will be focusing on priority groups, so the over 80s, care home staff and health and care workers.
"We are determined to do everything we can and want to thank our staff and other organisation staff who have helped us to run the hospital.
"We are working really hard on the first doses and looking to have the whole workforce having their vaccination by the end of January."
This comes at a particular busy time for the trust, with over 200 COVID inpatients and a critical incident being stood down at Lincoln County Hospital earlier this week, which was caused by a large number of patients and staff shortages.
As of Thursday, January 7 there were 217 coronavirus patients, with 162 in Lincoln and 55 in Boston, with the bed occupancy rate currently at around 90%, but this figure is constantly changing.
Mr Morgan said the maximum number of coronavirus inpatients in wave one was 104 in April, but in wave two the trust reached a peak of 253 in early December and, more recently, it has been just over 200.
He added: "It is really busy in the trust at the moment and that is because we are dealing with a number of issues simultaneously.
"Obviously we've got COVID, the normal winter pressures, restoring some of the work that was paused in wave one of the pandemic, such as cancer work and operations, the vaccination programme and normal every day business.
"If you go back and look at wave one, we didn't have all of that, as it wasn't winter and the number of COVID cases in wave one is a lot less than it is at the moment, so we would therefore expect January to be a more difficult period, as it is across the NHS.
"I think we are coping and managing the situation, predominately down to the fantastic work that our colleagues do day in and day out, and would also like to thank the public for their efforts."
Around 700 of the 8,000 workforce are currently absent with COVID and non-COVID reasons, but the hospitals are using bank and agency provisions to make sure they keep on top of the situation.
During the interview, Andrew was sat at Grantham and District Hospital, which was made into a largely green COVID-free site temporarily in June last year.
The blue site, the Urgent Treatment Centre, cannot guarantee the absence of coronavirus.
Since it was made a green site, over 2,000 operations have been done at Grantham and at a board meeting in February discussions will take place, including what will happen next as the temporary arrangement is due to run until the end of March.