January 8, 2021 10.24 am
This story is over 17 months old
Road closures for 10 months to widen Holdingham Roundabout
Work begins in February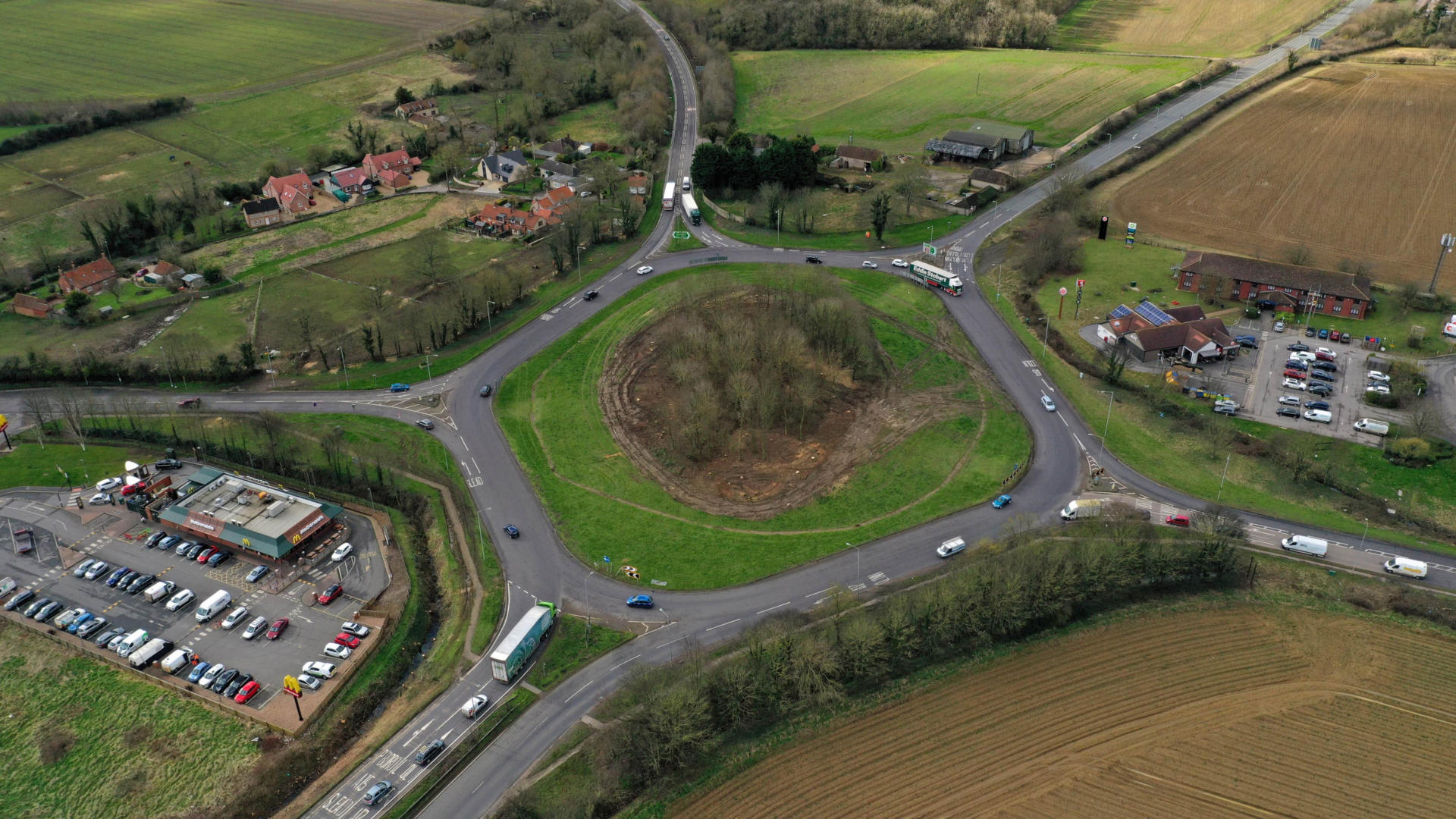 Drivers in Lincolnshire will face disruption from February as part of a ten-month improvement project at one of the county's busiest junctions, the A15/17 Sleaford Holdingham Roundabout.
The project will see new approach lanes and traffic signals installed. Work is expected to start on Monday, February 15, subject to suitable weather.
The overall project is expected to be completed in December 2021, ahead of the Christmas period, but the council will try to finish sooner if possible.
As part of the work, drivers can expect a combination of 24/7 narrow lanes and lane closures, along with a series of night-time temporary traffic signals, full road and roundabout closures as and when needed.
In February, a westbound night-time road closure on the A17 East (towards Holdingham Roundabout) will be in place for two evenings, from 9pm to 5.30am, starting on Monday, February 22.
The diversion route will be via the A52 westbound and the A15 northbound, and vice versa.
A temporary 30mph speed limit will also be in place when approaching and exiting the roundabout from all directions throughout the entire project.
Councillor Richard Davies, executive member for highways, said: "Following on from our successful improvement scheme at the A17/A153 Sleaford Rugby Club junction, we're just one month away from starting work at Holdingham Roundabout – the second half of these crucial Sleaford highway improvements.
"As part of the project, we'll be working to install additional lanes at each approach to Holdingham Roundabout, along with installing traffic signals at most of the entries onto the roundabout.
"These changes will not only help ease congestion here, but they will also improve safety for everyone using the roundabout."
Pat Doody, Chair of the Greater Lincolnshire Local Enterprise Partnership, said: "The Holdingham Roundabout upgrade is the second of two key strategic junction improvements in Sleaford supported in 2020/21 by the Greater Lincolnshire LEP which have a critical role to play in unlocking future growth potential in the town.
"Our £1.1m contribution towards this project will enable Sustainable Urban Extension delivery in the area to be realised, ultimately resulting in the creation of over 4,000 new homes."
The £8.25m A17/A153 Rugby Club Junction/A17 Holdingham Roundabout scheme is being funded by the Greater Lincolnshire Local Enterprise Partnership, North Kesteven District Council, Lincolnshire County Council and developer contributions.