February 26, 2021 11.47 am
This story is over 15 months old
Can you handle the heat? Lincoln chef launches gourmet sauce range
Inspired by the periodic table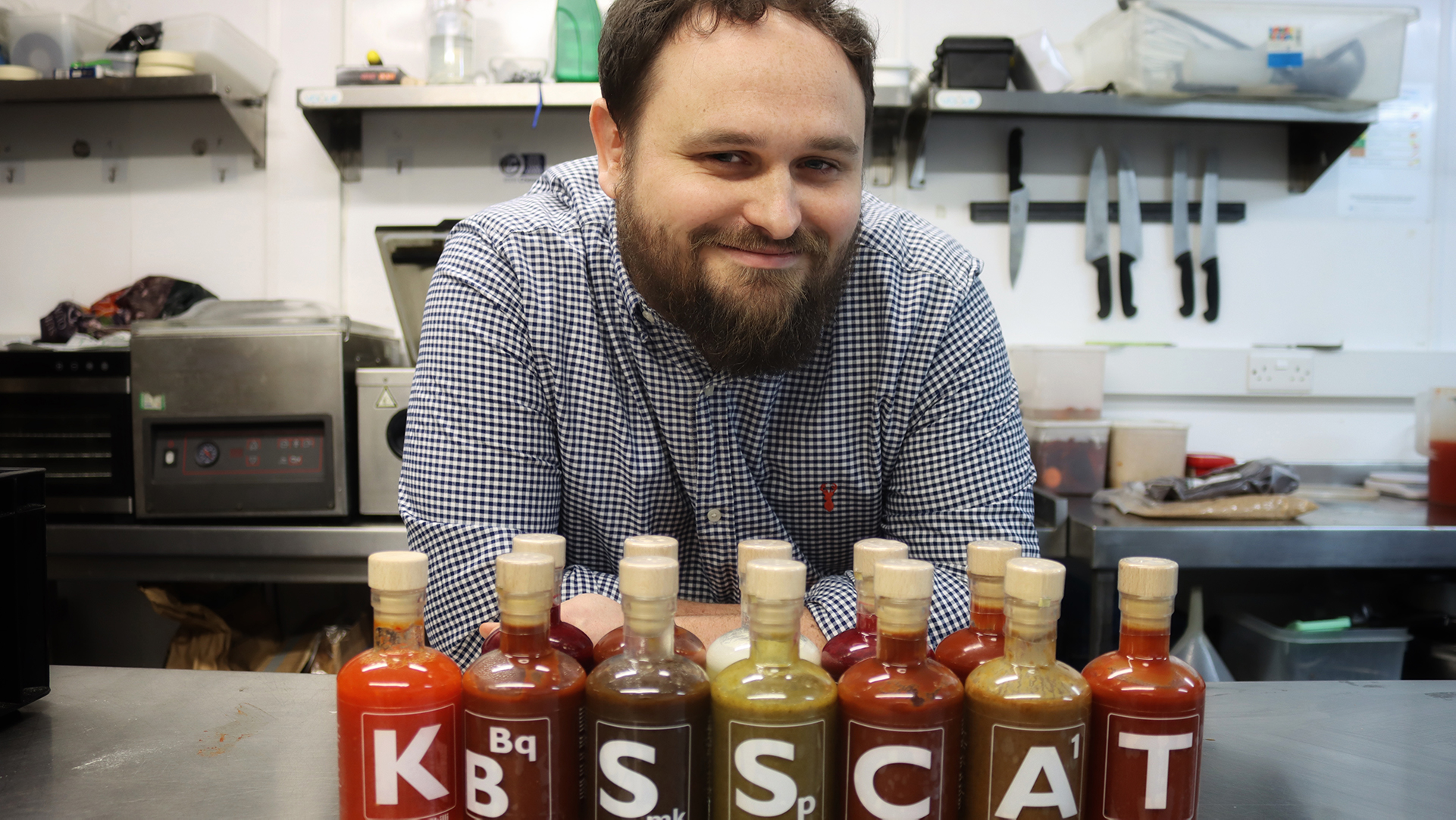 A Lincoln chef and distillery entrepreneur now also makes and sells a range of sauces based on the periodic table of elements, with some of them too hot to handle for many.
Nerd Sauce is the latest creation by Sam Owen, owner of the Salted Orange Food Company, and the idea came in the spring of 2020 when weddings and events were cancelled by coronavirus lockdown.
The sauces are inspired by the periodic table, with each sauce having its own elements of local ingredients and hot chillies.
The hottest sauce on offer is the Naga Death Sauce, at a mind-blowing 1.3 million Scoville units, and has a pretty intense slogan of "quite simply, this is how death feels".
In stark contrast to that, the Sriracha inspired Kashmiri sauce has just 2,000 Scoville, the opposite end of the spectrum to the Naga Death Sauce.
Other sauces include a ketchup mixed with balsamic vinegar and paprika, and an American BBQ sauce with molasses, Worcester sauce and cider vinegar.
The first 12 flavours have now been launched by Nerd Sauce, and more creations are expected to come in the near future.
Owner of Nerd Sauce Sam Owen said: "As a chef, I believe that flavour and quality is everything, and through Nerd Sauce I wanted to bring something new to the table (pun intended), something with locally sourced, naturally good quality ingredients, and that isn't filled to the brim with water or thickener.
"I believe that sauces are much more than their ingredients, and the range we have launched today, has something for every taste from the Sunday roast right through to the Friday night takeaway, some have been inspired by the classics, whilst others are like nothing you have tasted before."
You can browse the selection online on the Nerd Sauce website, with prices varying from £2.85 to £5 a bottle.