March 10, 2021 10.09 am
This story is over 16 months old
Take a sneak peek inside the upcoming Lincoln Medical School
It will be ready this spring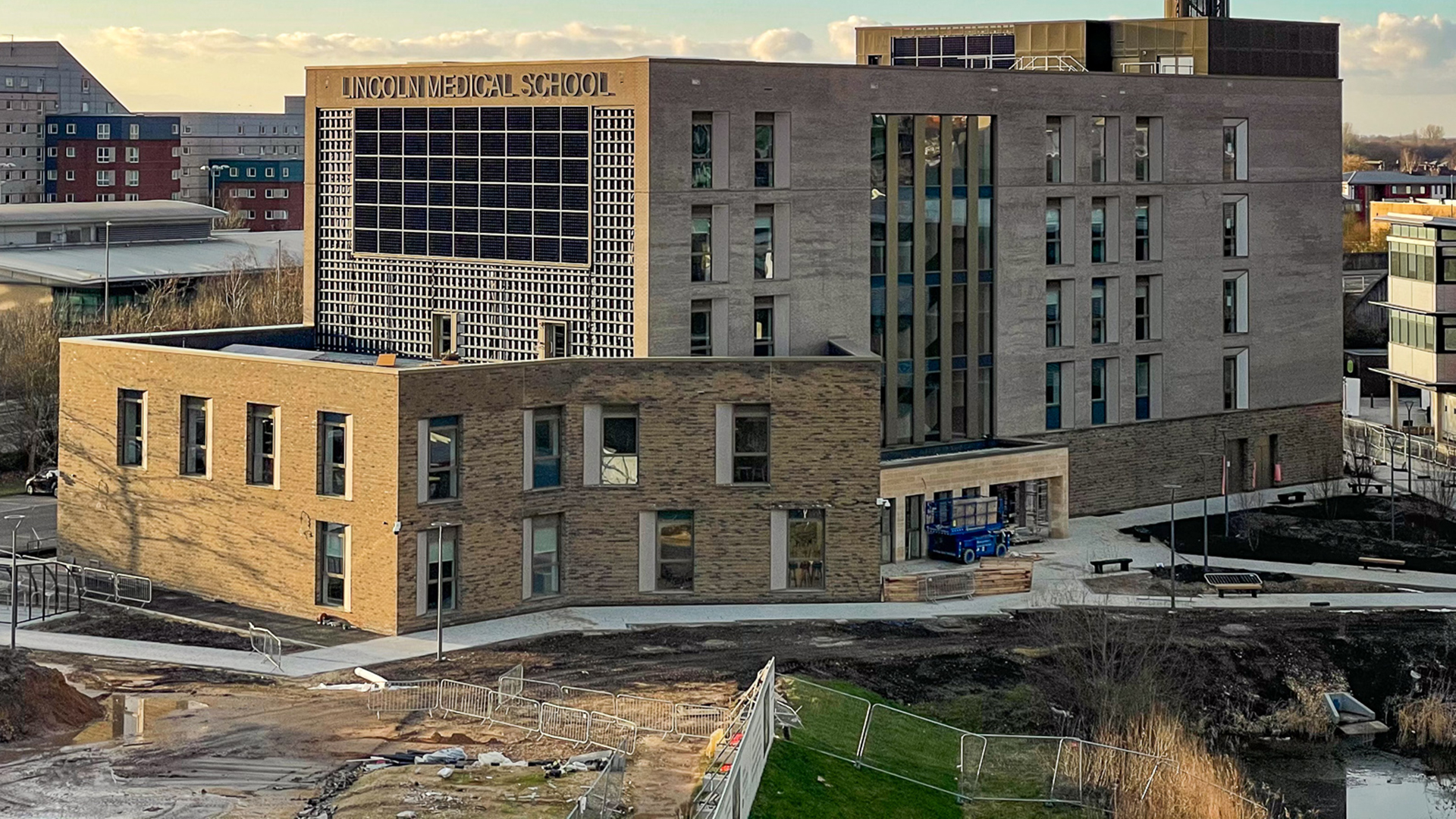 Work on the new Lincoln Medical School is beginning to take shape ahead of its proposed completion this spring.
The £21 million building will offer a range of laboratories and state-of-the-art facilities to its students, including a clinical skills suite and an anatomy suite.
Once operational, it is hoped first class training will encourage students and graduates to pursue careers in the field of medicine within Lincolnshire.
Lecture theatres, laboratories and mock consultation rooms that simulate hospital wards will be inside the new school.
A bio-medical and health science library will also be situated inside the building, as well as high-quality social learning spaces.
It will be the most environmentally friendly building on the Brayford Pool campus, with photovoltaic panels on the roof and walls to provide zero carbon electricity.
The project has been part-funded by Greater Lincolnshire Local Enterprise Partnership.
Prof Danny McLaughlin, Dean of Medicine, said: "The Lincoln Medical School will have a major positive impact on the health and well-being of the people of Lincolnshire, training over 400 students a year.  
"We have created a medical degree programme that provides an excellent student learning experience, an inclusive and caring environment, and an even greater number of outstanding medical graduates for the National Health Service.
"Creating a medical school for Lincolnshire has been an aspiration for many years and we are now realising that goal.
"It's something the whole community can be proud of, and which will serve the people of Lincolnshire for generations to come."