July 23, 2021 3.57 pm
This story is over 5 months old
Greater Lincolnshire police chiefs slam pay freeze, leaving Home Secretary under fire
"A pay cut tells me how they feel about me and my police family: Contempt."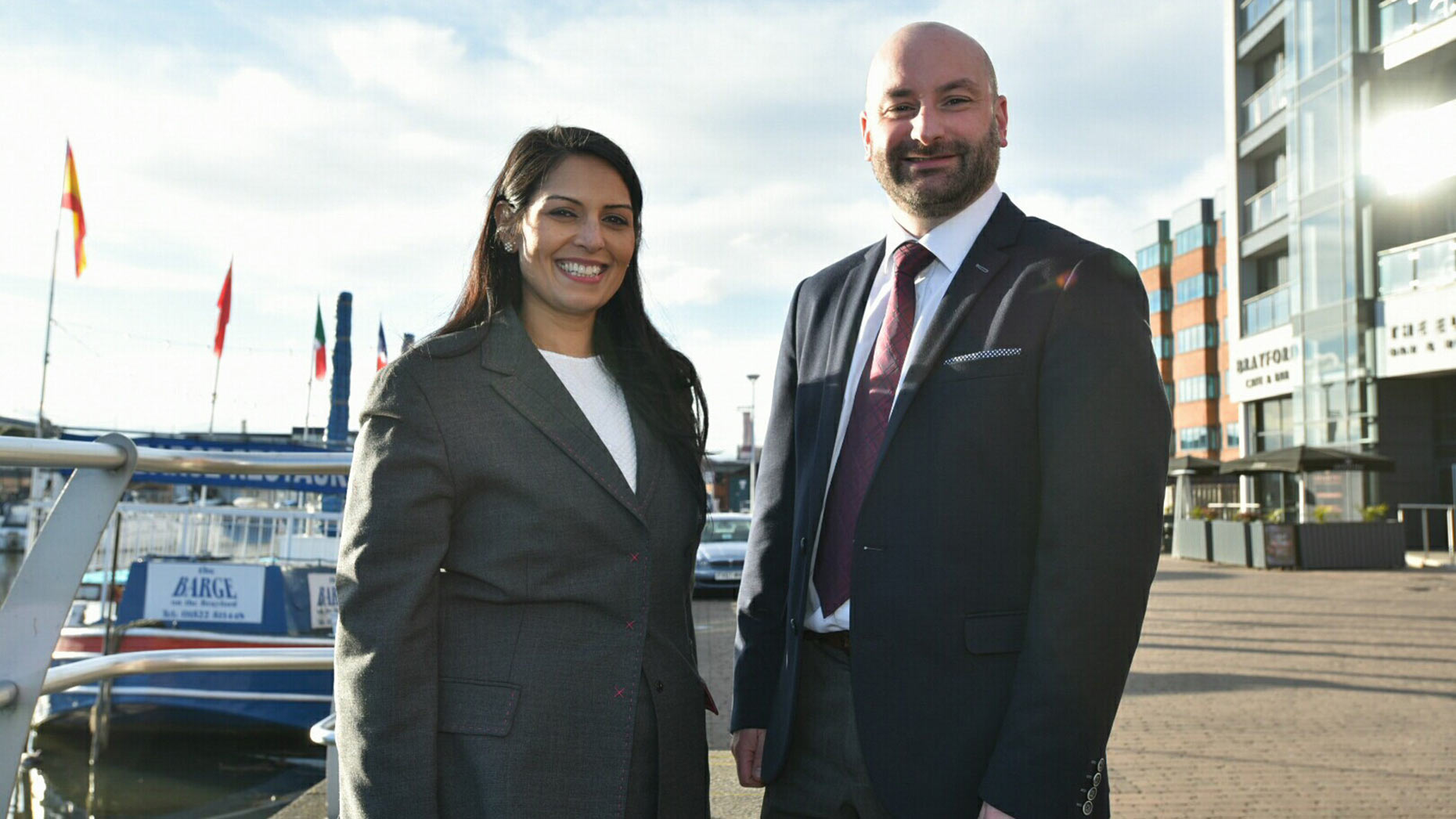 Police forces in Lincolnshire and Humberside said they are disappointed by the announced pay freeze for officers in England and Wales, and are demanding change to the "unsatisfactory" terms.
Plans set out by Home Secretary Priti Patel on Thursday confirmed that police officers earning more than £24,000 a year would see no pay rise, and those earning less get an annual rise of £250.
The Police Federation has said that works out at a real-terms cut for officers, and has since declared it no longer has confidence in the Home Secretary.
The announcement was deemed "not fit for purpose" by the Police Federation, and officers across Lincolnshire were quick to express their disappointment.
PC Jimmy Conway of Lincolnshire Police tweeted: "We'll never stop doing the right thing. We'll always be there, come rain or shine, 24/7. We'll always break our back getting to that 999 call as quick as we can.
"A pay cut tells me how they feel about me and my police family. Contempt."
This frustration was echoed by Humberside Police's chief constable Lee Freeman, who called for change to the pay bracket.
He said: "This is a wholly unsatisfactory situation for officers and staff. There needs to be change. The next spending review offers the opportunity for funded awards to recognise our officer contributions, which remain remarkable."
Lincolnshire Police & Crime Commissioner Marc Jones said: "No one doubts the nation is facing some difficult decisions as we try to recover from the economic ravages of the pandemic. There will be some very tough judgements to make and I'm glad that officers on salaries under £24,000 will still receive a pay rise.
"However, while I understand the financial challenges I also recognise that police officers have played their part in a decade of vital public sector pay restraint and have provided a crucial role in the most trying of circumstances safeguarding our community during a national emergency.
"It is my view, and the view of the many PCC colleagues I have spoken to from around the country, that it does not sit well to see officers overlooked given their outstanding service through these unprecedented times."
Mr Jones did, however, offer his support to the Home Secretary, in stark contrast to the Police Federation: "I know well the Home Secretary's commitment to policing and her respect for the officers and staff who deliver for our communities under incredible pressures.
"As Chair of the APCC I will be writing directly to the Home Secretary to offer the APCC's support in ensuring a fair and equitable settlement from central Government moving forward."
The Lincolnite contacted Conservative Humberside Police & Crime Commissioner Jonathan Evison for a comment, as well as Lincolnshire Police's chief constable Chris Haward, but Mr Evison refused to comment and Mr Haward directed us to the National Police Chiefs Council.