Lincolnshire man abused 14 children over two decades
He denied 45 offences, but was found guilty by a jury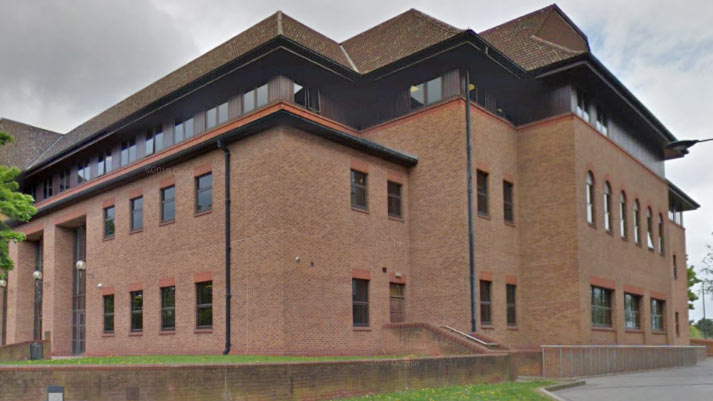 A 53-year-old man from Grimsby will be sentenced next month after being found guilty of multiple sexual offences against 12 boys and two girls in Lincolnshire and Derbyshire over nearly two decades.
Andrew Mark Ditchfield denied the 45 offences, which included rape, indecent assault and sexual assault. On August 5, the jury delivered a unanimous verdict on all counts after deliberating for four hours.
An investigation found 12 boys and two girls who he had abused between 1992 and 2011.
The 14 victims had to give evidence during a two-month long trial at Derby Crown Court against the man, who had left many of them suffering with depression, post-traumatic-stress-disorder, drink and drug addictions and, in some cases, attempting to take their own lives.
Ditchfield's offending began in 1992 when he started to target young people in Derby, going on to abuse them in houses, camp sites and leisure facilities. He moved to Lincolnshire in the early 2000s, but continued his offending across the eastern part of the county.
A survivor of his abuse reported their experiences to Derbyshire Police and a team of four officers worked on piecing together Ditchfield's time in the two counties.
Ditchfield was then arrested at his home in Fourways, Tetney, Grimsby before being charged. He was remanded into custody in November 2020.
The jury in the trial believed the 14 victims and Ditchfield was remanded in prison ahead of his sentencing on October 8.
Detective Sergeant Ritchie Parkins, who led the team of four officers investigating the decades of abuse, said: "The reason Ditchfield is now behind bars is due to the character and resilience of the survivors of his abuse.
"To stand in court and give evidence against this man who has caused such hurt is humbling and I cannot speak highly enough of every one of them.
"Ditchfield's refusal to take any responsibility for the damage he wrought on these young people's lives shows his utter disregard for anyone other than himself. However, the truth has now been found."