"Our hearts are broken": Family share loving memories of biker killed on A46
Rest in peace Damian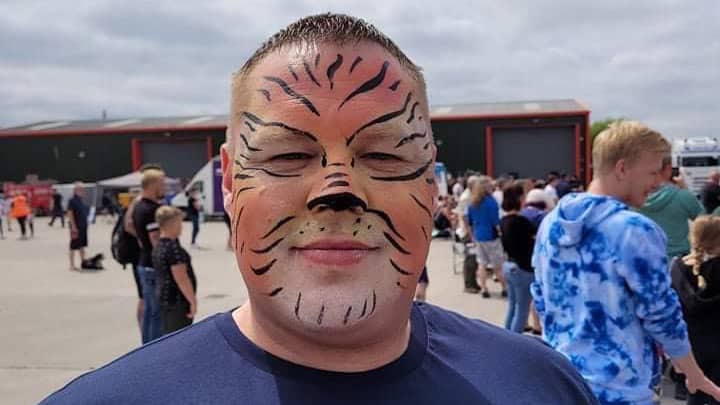 The family of a much-loved motorbike rider who sadly died in a crash on the A46 near Lincoln have paid tribute to a man who will "forever be in everyone's hearts".
Damian Buckle, 36, died after his motorbike was involved in a collision with a van on the A46, part Dunholme and towards Market Rasen, at around 2.50pm on Friday, August 13.
Friends, including fellow strongman Dave Johnson, described Damian as "one of the best" and his family also wanted to pay tribute to a very special man.
Damian's sister Lisa Mellor told The Lincolnite: "Damian will be very much missed, our hearts are broken. He lives on in his two children [including one-year-old Theo].
"It is very comforting to know how much Damian was respected, loved and cared for by so many. He will forever be in everyone's hearts.
"I'm sure that you will all know what we mean when we say we will miss the chilli sauce. Thank you from the bottom of our hearts."
A tribute written by the family was sent to The Lincolnite, which read: "He doted on his children. He was by far the best dad. Damian was also a mummy's boy.
"He loved anything spicy, he was a foodie, he loved cake. He also had a dog he doted on (Tola).
"His icon was Guy Martin and his passion in life would have been to go to the (Isle of Man) TT.
"He will be sadly missed by his sisters Sarah, Lisa, Claire and a very much missed uncle to Jolie, Lilly-Ann, Shellby, Lucas, Demi-Lee & Leo, and son to Julie and Allan Mellor. We miss your smile and your annoying ways."
In a public Facebook group with 10,000 members called 'Lincolnshire bikers', Damian's mother Julie Mellor said: "Thank you for all the kind messages for my son Damian Buckle.
"We are so in bits, but it is very comforting to know he was loved by so many. RIP son and thank you to all."
Meanwhile, a static car/bike meet is being held in Damian's honour at 8pm on Saturday, August 21 and the exact location will be announced here an hour before the event.