Purple-lid recycling bins arrive in North Hykeham: How to use them
A fourth bin for North Kesteven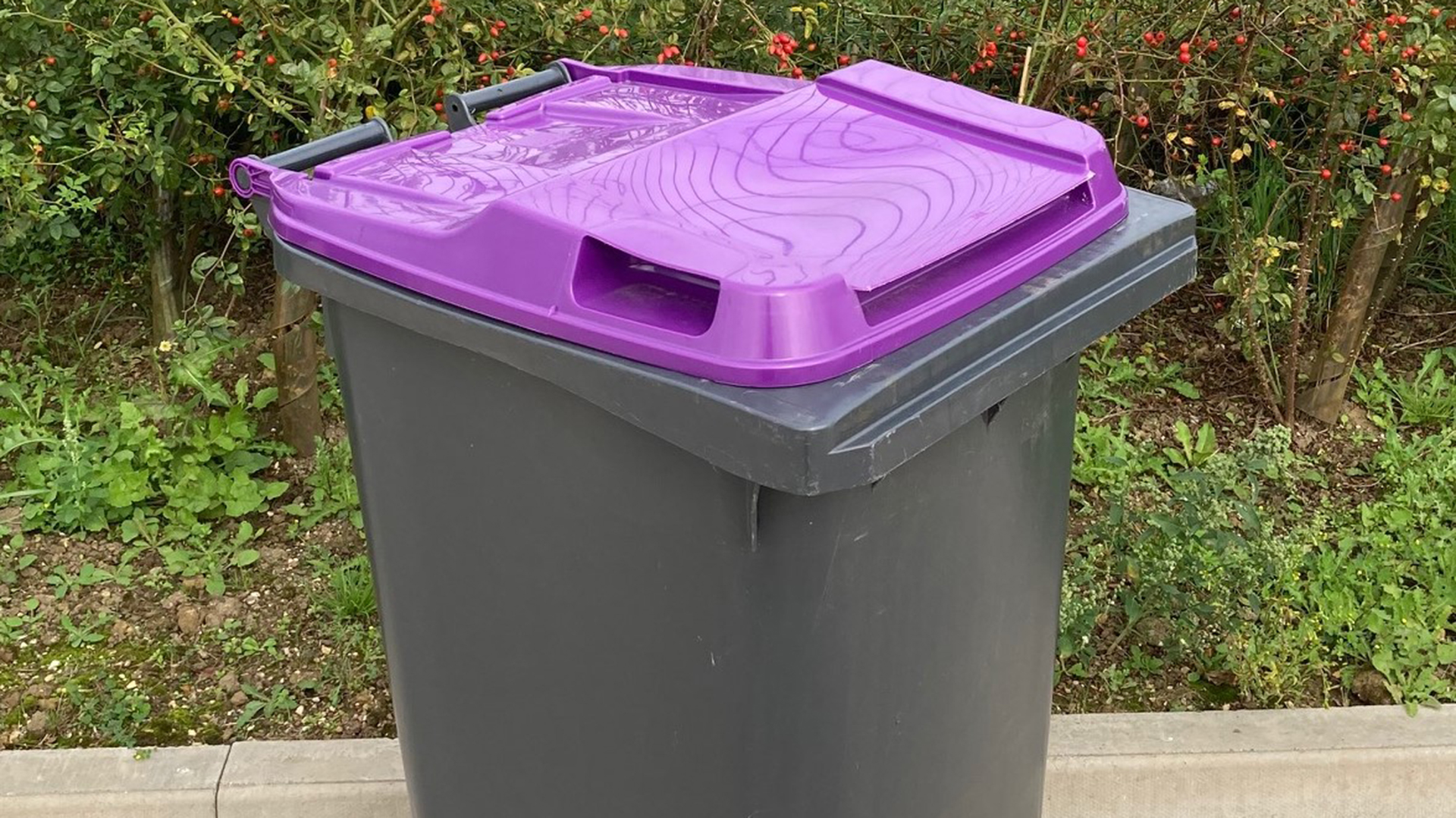 A fourth bin has been rolled out across North Kesteven households, as the purple-lidded clean and dry paper and card bin arrives in North Hykeham.
Approval was given for the black bin with a purple lid to be added to the waste schedule in North Kesteven last month, and they have started to arrive at properties in the area this week,
The decision was made to roll out the purple-lid bin after North Kesteven District Council cited a 12 month trial period involving nearly 7,200 homes in Boston, North Kesteven and South Holland, where the clean and dry paper and card collections were 95% successful.
Households that do not have the bin yet are being asked to expect an information pack and calendar in the post along with their bin delivery.
Deliveries began from Monday, August 9 and will be rolled out across the rest of the district over a four-week period.
Collections will be monthly starting from September, and will fall in the sequence of: Black, Green, Black, Purple (and repeat). Assisted collection will continue for those who are eligible, too.
Here is how the purple-lid collections will fall depending on what day your bins are usually collected:
Mondays – September 27, October 25, November 22, December 20
Tuesdays – September 28, October 26, November 23, December 21
Wednesdays – September 29, October 27, November 24, December 22
Thursdays – September 30, October 28, November 25, December 23
Friday – October 1, October 29, November 26, December 24
According to NKDC, over 12.5 million tonnes of paper and cardboard are used in the UK each year, accounting for 20% of all household waste in the country.
The council says that if every person in the country recycled just 10% more paper, it would save around 5 million trees every year.
It is the fourth bin for North Kesteven households, after the green-lidded recycling one, a black general waste bin and a brown garden waste one.
It's expected that all Lincolnshire districts will adopt the clean, dry paper and card bins within the next year.