Striking Gainsborough art project has a serious message
Families can follow a map of the trail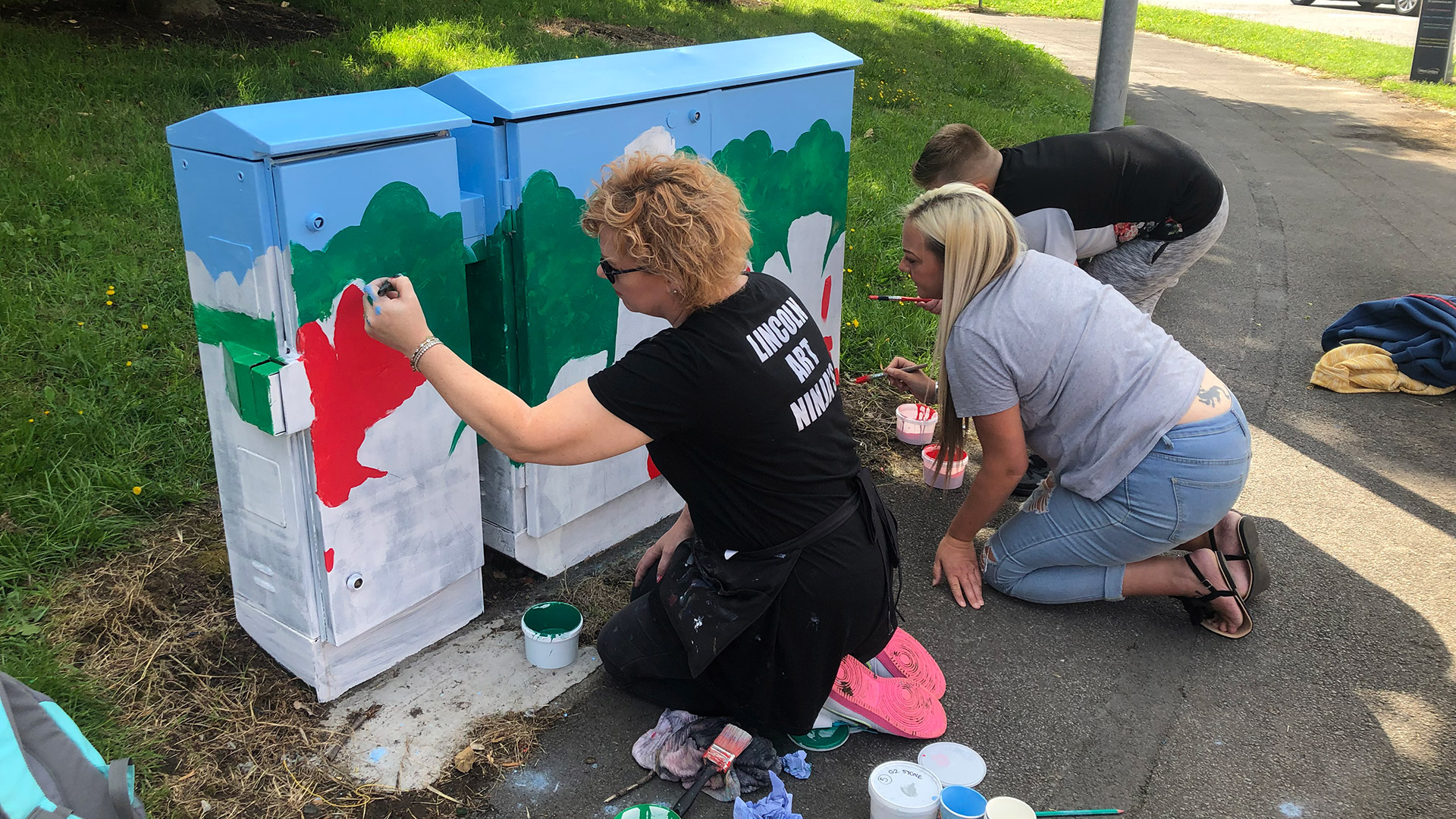 Telecom boxes around Gainsborough have been brightened up as part of a community art project to stop residents falling victim to loan sharks.
More than 40 volunteers have helped to paint 10 boxes in the town's South West ward, an area suffering from lots of deprivation.
The project, run by Lincolnshire Employment Accommodation Project, was inspired by a similar art scheme at Lincoln Sincil Bank.
It was funded by West Lindsey District Council and Stop Loan Sharks and aims to prevent local residents from falling into the hands of scrupulous loan sharks, as well as highlighting the importance of seeking support.
Wanting the designs to be inspired by local residents of all ages, the LEAP team approached Benjamin Adlard School, Connexions Community Hub and other local partners with a challenge to come up with ideas and drawings for images to add to the boxes. And the designs were drawn up by Mia Monroe from Lincoln Art Ninjas.
Heidi Walton, CEO at LEAP said: "We have been taken aback by all the volunteers who have supported the project and all the positive responses from the local community. It just shows how much a project like this was needed in the area."
LEAP have created a walking map of the trail with a fun family quiz that leads to all 10 of the boxes. You can download the map here.