Three Lincolnshire Extinction Rebellion activists arrested in London protests
Part of a two-week rebellion in the capital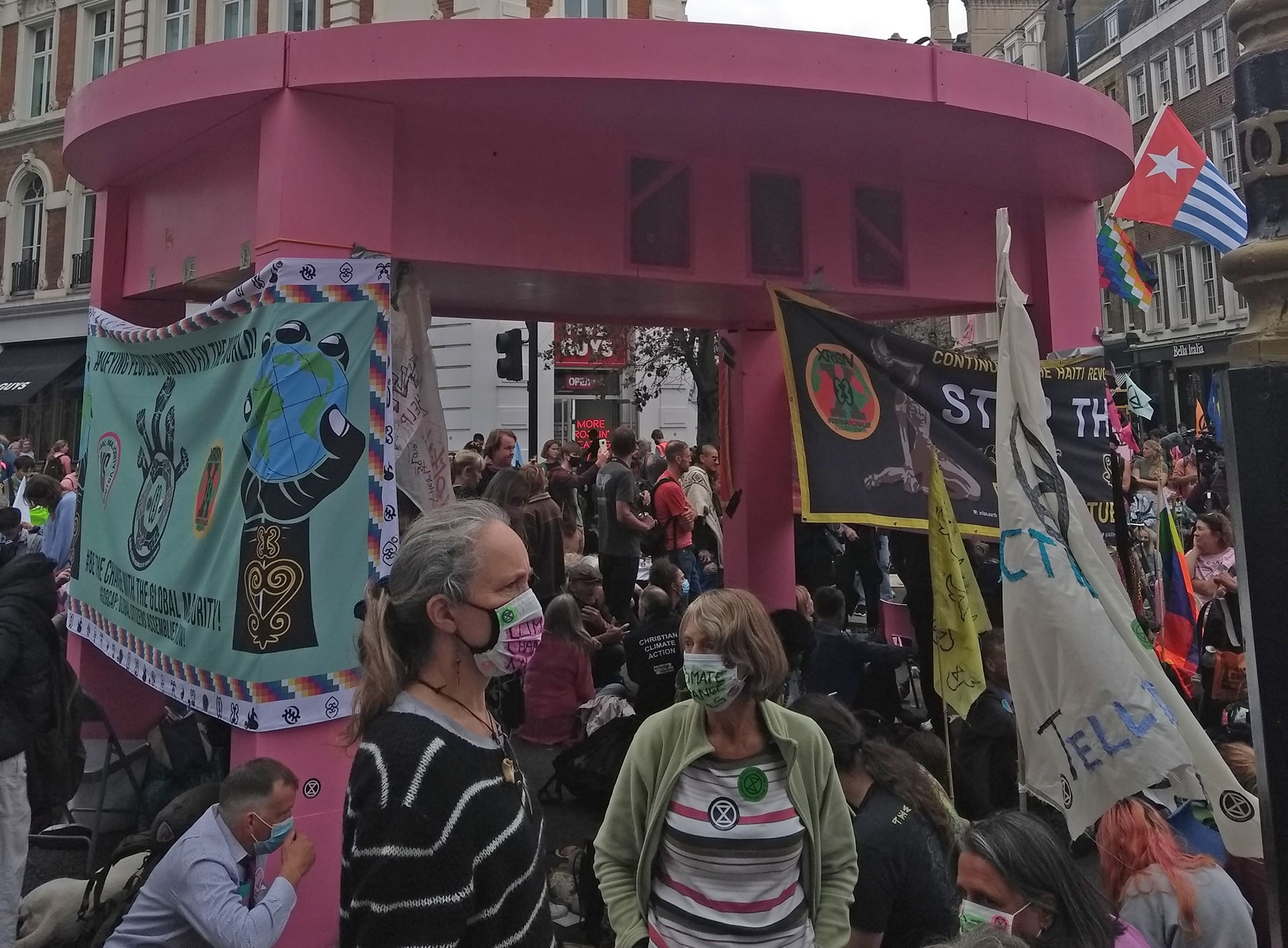 Three rebels from Extinction Rebellion Lincolnshire were arrested at protests held in London last week.
The climate change activist group were in the capital for a two-week rebellion, in which they demanded the government to "act now, tell the truth and go beyond politics".
A roadblock went up at Covent Garden, as a big pink crisis talk table was installed on the road and occupied by rebels who refused to move in protest.
The protests saw three of Lincolnshire's activists arrested by police over the weekend, with demonstrations including some people being being glued to the railings inside the Science Museum.
This year XR is concentrating on targeted actions against major polluters and financial backers, such as Standard Chartered and the Bank of England.
Activists are still in London, and on Monday are hosting an "impossible tea party" outside The Shard.
Extinction Rebellion were calling for a halt on all fossil fuel investment with immediate effect, after a recent IPCC report warned that rising CO2 emissions could cause "cataclysmic global heating", says local activist Eddie Francis.
He explained: "The recent IPCC report issues a stark warning that unless CO2 emissions peak within the next 4 years we face a future of unstoppable, cataclysmic global heating. It won't only be the global south who will suffer – the poorest people in the UK will also bear the brunt.
"Public response on the streets had been overwhelmingly positive, as people now understand the dire situation we're in. The government has to wake up and act."