University graduates behind bestselling drinking game
Dubbed "the greatest student icebreaker"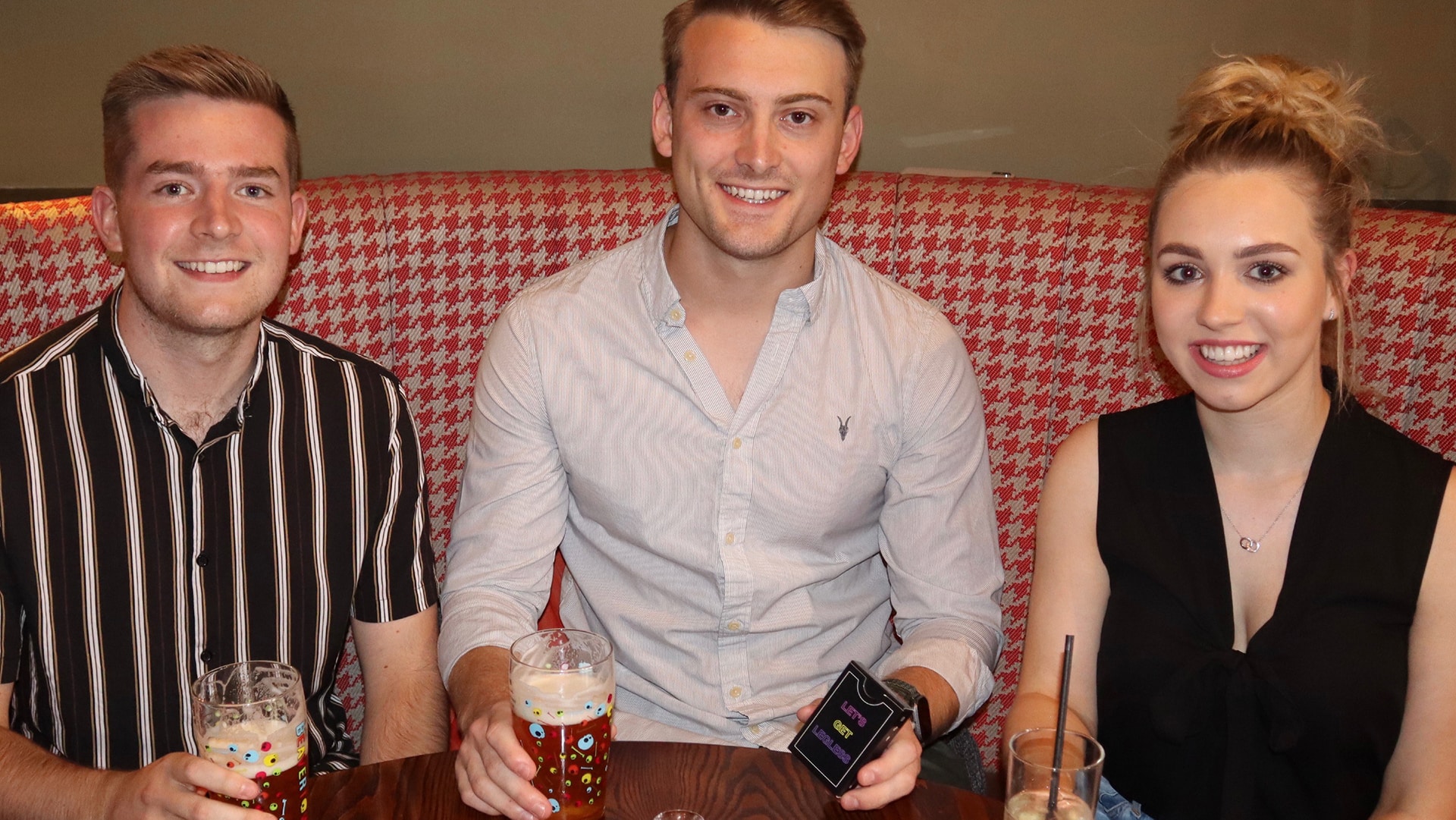 Three University of Lincoln graduates have launched a drinking-based card game that has made it onto Amazon's bestselling games list in the UK.
Alistair Moss, Lily Brown and Tom Doherty, all 21, graduated recently from the University of Lincoln and decided to set up a business together earlier in 2021.
The business is called Get Legless, and their first product is a sociable card game which offers dares and drinking forfeits if you can't complete them, with easy, medium and hard levels.
Dares include calling parents, eating a raw egg, picking someone you are attracted to, singing Beyoncé and doing 'the worm'.
The card game, called Let's Get Legless, currently costs £9.99 on Amazon and has sold over 2,500 units in less than two months, earning it a place on Amazon's bestselling games in the UK list.
The motto for the game is "probably the greatest student icebreaker" as it encourages people to mingle and get to know one another in a fun way.
Alistair told The Lincolnite that the idea came from simplicity, saying: "We realised there isn't a popular specific drinking game for students to play, so we drafted up the first version of the game and fell in love with it. We wanted to make it simple but get everyone mingling at the same time.
"The reaction has been so much bigger than expected. And we now have a large demand so we are planning to sell globally in the coming weeks, which is really exciting."