September 21, 2021 2.35 pm
This story is over 7 months old
Adorable squirrel monkeys visit Lincoln care home residents
Everyone had a wonderful time, including the monkeys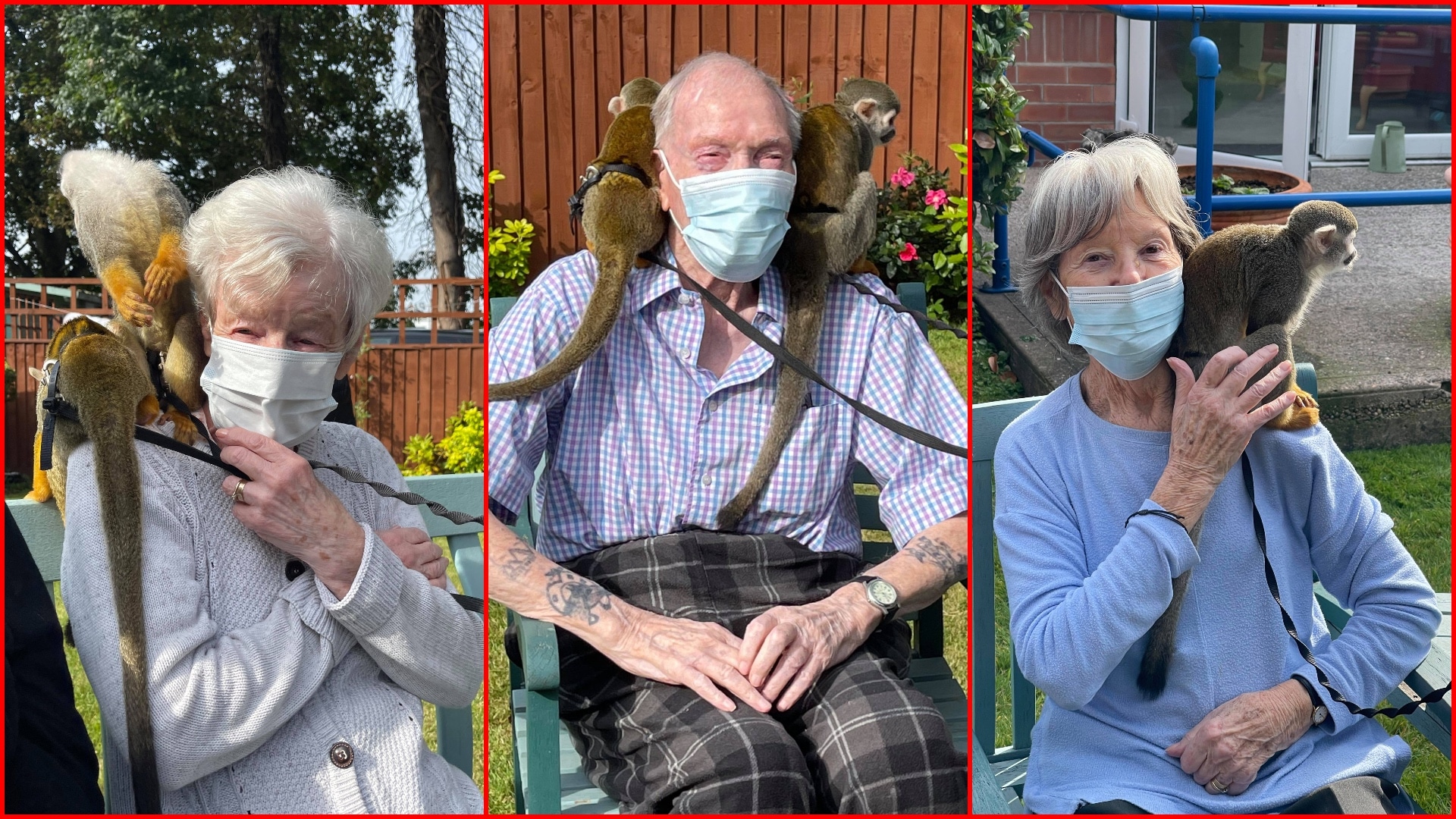 Residents at a Lincoln care home were treated to a surprise visit from two furry friends on Tuesday, as a couple of squirrel monkeys came for cuddles and playtime.
Bernadette House Care Home on South Park are no strangers to wildlife visits, having previously had penguins, llamas, dogs and chickens come to see the residents.
This time, though, it was the turn of Antonio and Banderols, two squirrel monkeys from Heythrop Zoological Gardens in Oxfordshire.
They are two of sixteen squirrel monkeys at Heythrop to be used at events or for working on camera, but it was a trip to Lincoln on the agenda this week.
Owner of Bernadette House, Elizabeth Stephens, said: "Everyone had an absolutely wonderful time, including the monkeys.
"Elderly people, particularly those with dementia, have a special connection to animals. I think it's because they are very non-threatening and calming."
The idea came about after a special request from one of the residents, Bruce Ingermels, who made it clear of his love for the tropical mammals.
"I've always loved animals, especially monkeys" he said, "To meet one in real life was one of the best experiences I've ever had."