Council condemns 'unauthorised West Common art project', but families jump to its defence
Families argue the project has brought joy to many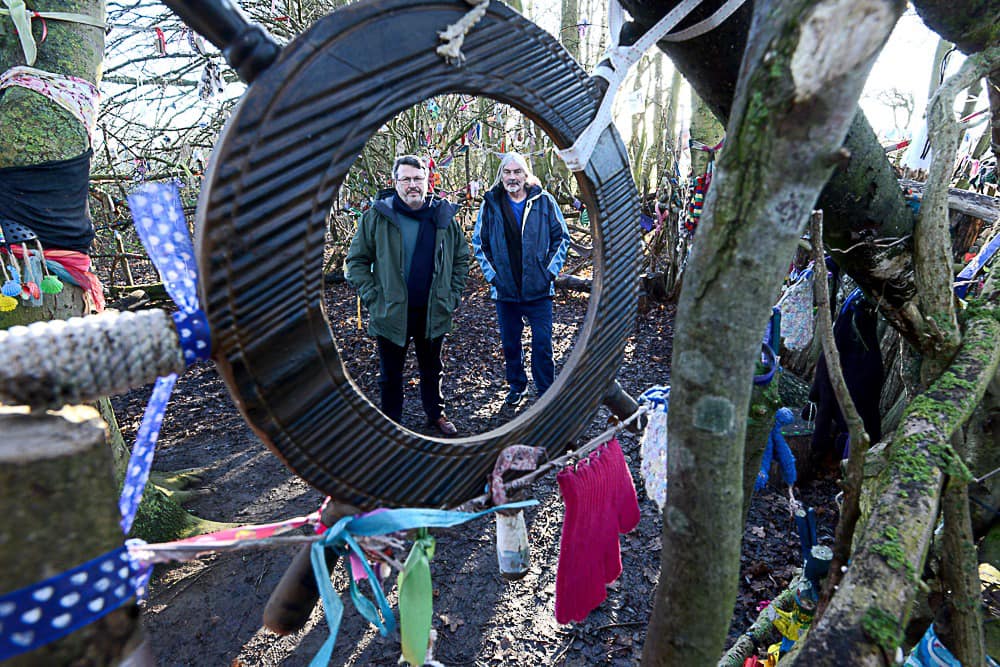 The City of Lincoln Council has rebuked creators of an art project in the West Common, claiming the area has been damaged as a result.
Many local people have responded passionately in defence of the installation known as the Lincoln Wish Tree, which they say has brought joy to many since the beginning of the COVID-19 pandemic.
In a post on social media, the council accused artists of cutting and damaging trees, stating the structures in the wooded area had not been approved.
Councillor Neil Murray, Ward Councillor for Carholme at City of Lincoln Council, and Chair of the Commons Advisory Panel said: "Having worked closely with the Carholme Community Forum, we agree that the damage and destruction of trees in West Common is not acceptable.
"Although it may have been seen as a positive at the time by some, we cannot condone the cutting of trees, and the area has now deteriorated, creating litter and traps for wildlife as there has been little to no upkeep.
"The commons are already a beautiful place in the city for contemplation and relaxing walks, but are governed by legislation that we have a duty to enforce.
"We understand the importance of art installation projects in the community, but these need to go through the correct channels to ensure the area's habitats are protected.
"Moving forward, we are more than happy to discuss any future installation ideas which would benefit the community and its wildlife."
Hitting back at the council's statement, fans of the project have argued that the sculptures had been created using "fallen or dead trees which have been cut."
Mia Monroe, one of the artists behind the project and Lincoln's Art Ninja group, said: "The wildlife in the area has increased since its creation. There are many more species of mice and birds since it started.
"It's disappointing to see such a negative and inaccurate piece when no attempt has been made to contact myself.
"This area has been used to create a sanctuary and place of safety and contemplation for many during the past two years. It is a much loved community artwork. Which is regularly checked."
"We use fallen trees which are sometimes hefty so we have to cut them to be able to move them! We don't fell trees at all. The wooded areas on West Common are full of deadwood so we have plenty we can use.
"This project is supported by a great many of the community who also add items and have done some installations of their own there. It is a true community project. I just started the ball rolling!"
Amy Smith said: "The Lincoln Wish Tree is the most magical place I have visited, I have had the opportunity to take seven small children at various times and each time they've been full of awe and wonder, Mia and the team have created a beautiful place open for all to enjoy."
Fiona Stafford-Baker-Thomas also replied to the council's social media post: "The Wishing Tree brought a lot of joy to local people during lockdown. Whilst it might be appropriate to limit any further growth of the project, it would be a terrible shame to remove a therapeutic community art project."
Others were not so sympathetic, and did not agree with the way the project had been created. Claire Crane said: "This is awful. I'm all for areas that help people but not if it involves damaging trees and causing a mess and its not rocket science to know that as this wasn't done on private property the correct permissions should have been sought."
Tina Hauton added: "In my opinion this looks absolutely hideous and to think trees have been vandalised for this."