Wat-er sight! Royal Mail manager captures spectacular high tide photos in Cleethorpes
He said the waves reached up to 30 feet high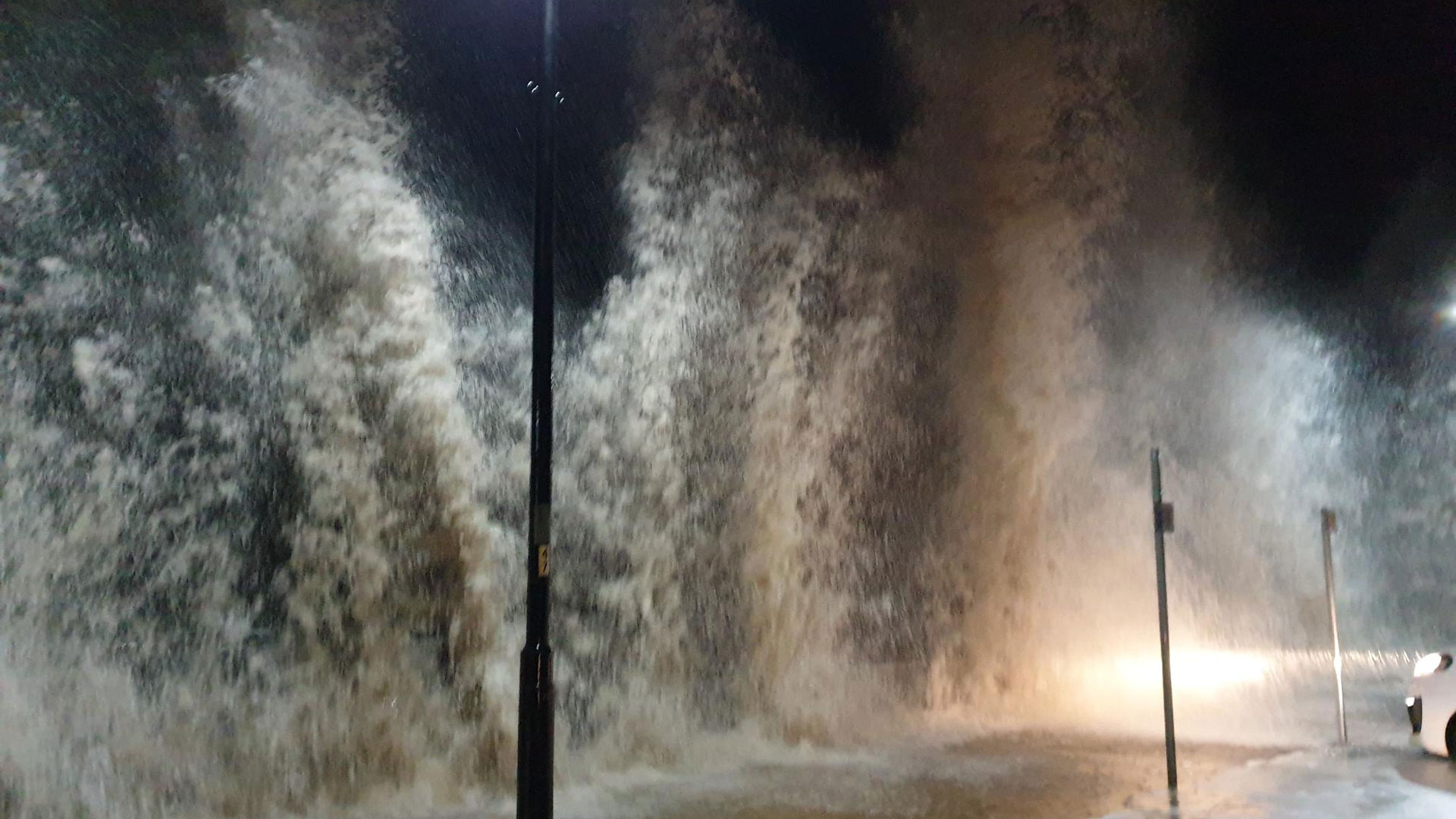 A manager at Royal Mail has captured a series of amazing photographs showing what he described as "spectacular" waves of up to 30 feet in Cleethorpes on Wednesday night.
Nige Cordy, who is from Cleethorpes and works in Grimsby, heard about the forecast high tides and went out to near the Wonderland end of the North Promenade between around 6.30pm and 7.30pm on January 5.
The 48-year-old told The Lincolnite hundreds of people were watching along the Promenade, although most were doing so from the comfort of inside their cars.
At one point he believes the waves were around 30 feet (more than nine metres) high and he enjoyed watching, and photographing, the spectacle with his girlfriend and children.
He said: "The waves were hitting the wall at such a speed and power that it was lifting up vertically and coming down. There were shells and stones in the water, and I've even seen a photo of a fish flapping in the waves.
"There was no tidal surge dragging people away. I got my feet wet, but nobody was in danger, and it was spectacular to watch. There have been big floods in my lifetime, but since the defences were put up in around the 1970s there hasn't been much problem since."
According to BBC Weather, the next high tide in nearby Grimsby is expected to reach a height of seven metres at 8.15pm on January 6. On Friday, January 7 the high tides are expected to be 6.6 and 6.8 metres at 9.12am and 9pm respectively, with the lowest of 1.3 and 1.9 metres at 3am and 3.02pm.
Nige posted the photos on social media, gaining around 600 likes and 80 comments, but it wasn't the first time he had received such a reaction.
He also posted a 30 second video during a bike ride when the pandemic started, which showed hundreds of people walking around the area. This got around 250,000 views and shares, before it was deleted, and Nige is glad people have loved his photos!
See the rest of Nige's gallery below: