Explore thousands of historical aerial photos of Lincolnshire
Online map showing aerial photographs of England over past 100 years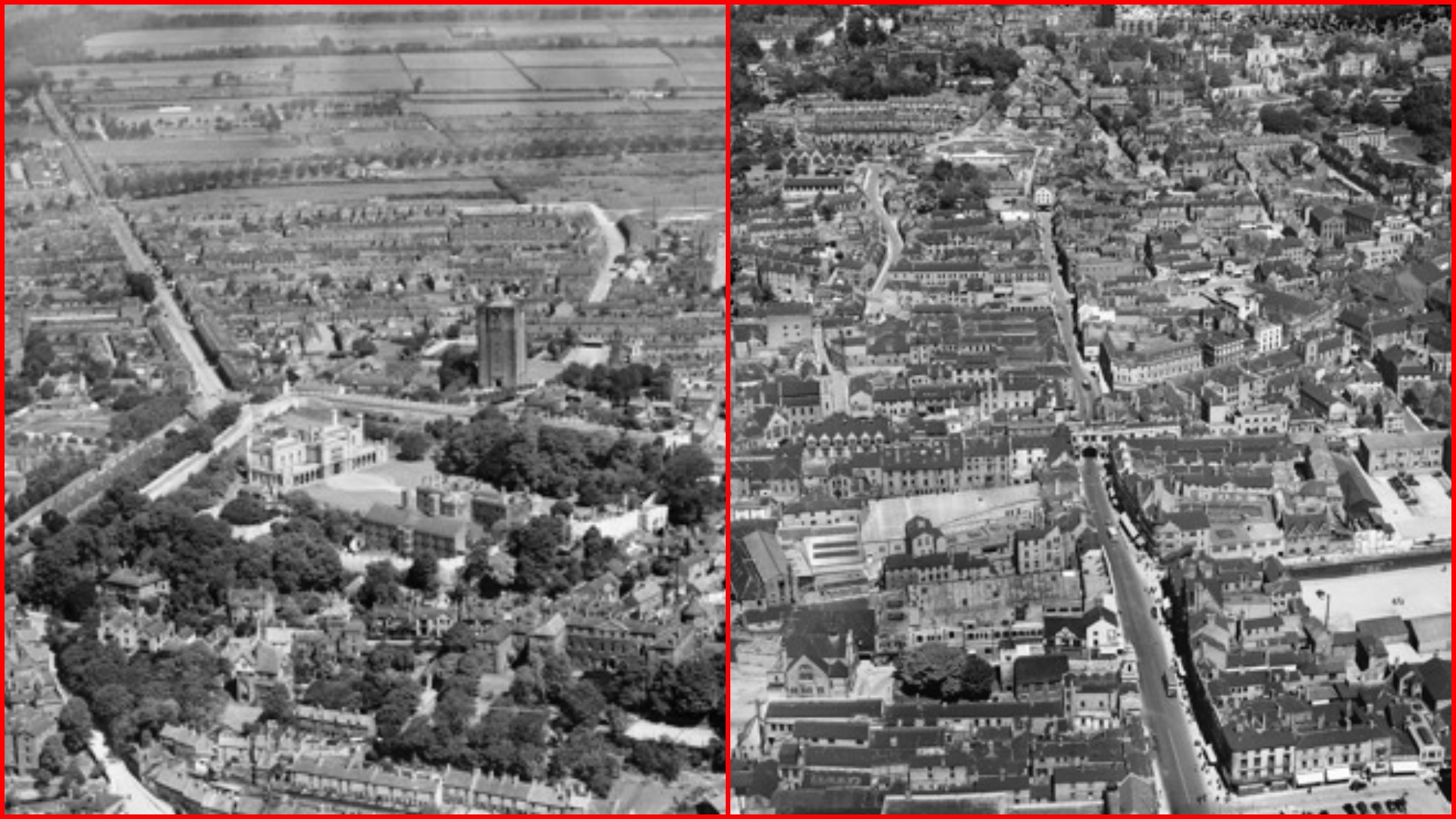 Historic England's new Aerial Photography Explorer allows people to search an online map showing more than 400,000 aerial photographs of England over the past 100 years, including in Lincoln and across the county.
The many aerial images of Lincoln include H.Newsum and Sons Joinery Works in 1933, The Cathedral Church of the Blessed Virgin Mary in 1946, the town centre from the north-west in 1926, and The Stonebow and High Street in 1948.
People can now explore more than 400,000 digitised photos taken from Historic England's aerial photo collections of more than six million photographs preserved in their archive.
The photographs from 1919 to the present day have been added to the new tool, covering nearly 30% (about 15,000 square miles) of England. Around 300,000 of these are the work of Historic England's Aerial Investigation and Mapping Team, which was established in 1967.
The remaining 100,000 images come from the Historic England Archive aerial photography collection, including important historic photography, including interwar and post-war images from Aerofilms Ltd and The Royal Air Force.
Aerial imagery can provide insight into the development and expansion of urban centres and changes to the rural landscape, as well as revealing discoveries such as 'crop marks' showing hidden, archaeology beneath the surface.
Duncan Wilson, chief executive at Historic England, said: "I am delighted that our new online tool will allow people to access easily our wonderful collection of aerial images and enjoy the historic photography that our team uses every day to unlock the mysteries of England's past."