Scunthorpe United investigates "use of handcuffs by safety steward"
A troubling time for the club on and off pitch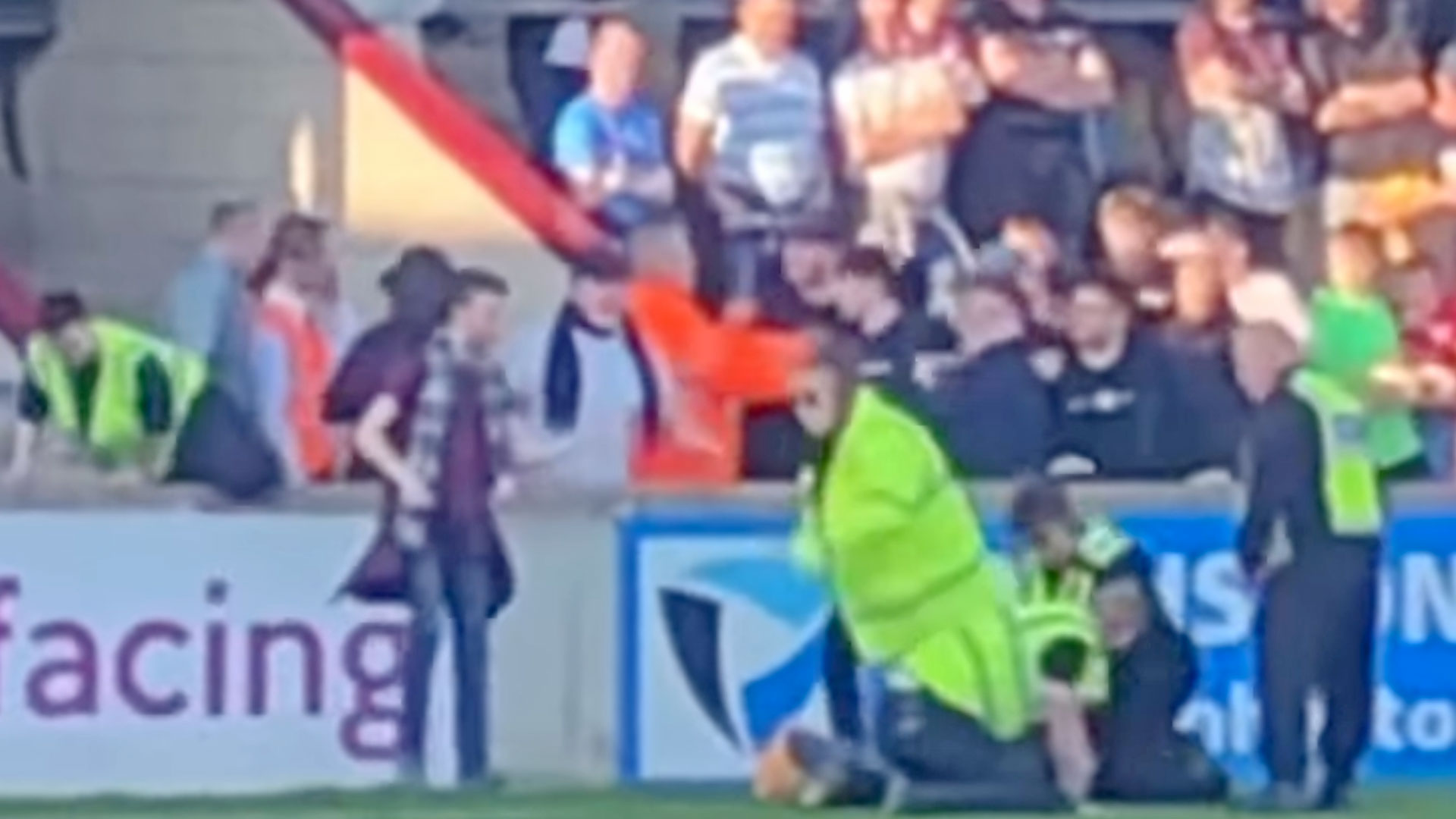 Scunthorpe United said it will continue to investigate after the board expressed their "disagreement to the use of handcuffs by a safety steward" at the recent home game against Harrogate.
The Iron's 72-year stay in the English Football League is in serious doubt after the 3-0 defeat, which left the North Lincolnshire club at the bottom of League Two, with just seven games left to play.
YouTube channel IronArmy, which has 1.91k subscribers, vlogs about Scunthorpe's matches home and away, including against Harrogate on March 26. As well as talking about the game during the video, he also zooms in on an incident showing a supporter being restrained on the floor, which has caused a lot of controversy.
The incident also prompted Scunthorpe United to issue a statement from Fan-Elected Director Neil Wright, on behalf of the Board of Directors.
The statement reads: "The Board is aware of events at the Harrogate game and have expressed their disagreement to the use of handcuffs by a safety steward.
"While this use is legal, it is not something that the fans have seen before or will do again.
"The club is taking this matter seriously and will continue to investigate."
Not would I be! I can't see the whole video, and what caused the need for restraint but I would ask is that the least intrusive option! As a hand trainer & restraint trainer for 15 years, I don't find that comfortable viewing, or easy to justify! 👍

— Team Achilleus (@AchilleusSec) March 27, 2022
Watch IronArmy's full take on the home defeat against Harrogate on his YouTube channel here.