World's first ever tank 'birth certificate', built in Lincoln, saved by museum
The tank's blueprints are now safe in The Tank Museum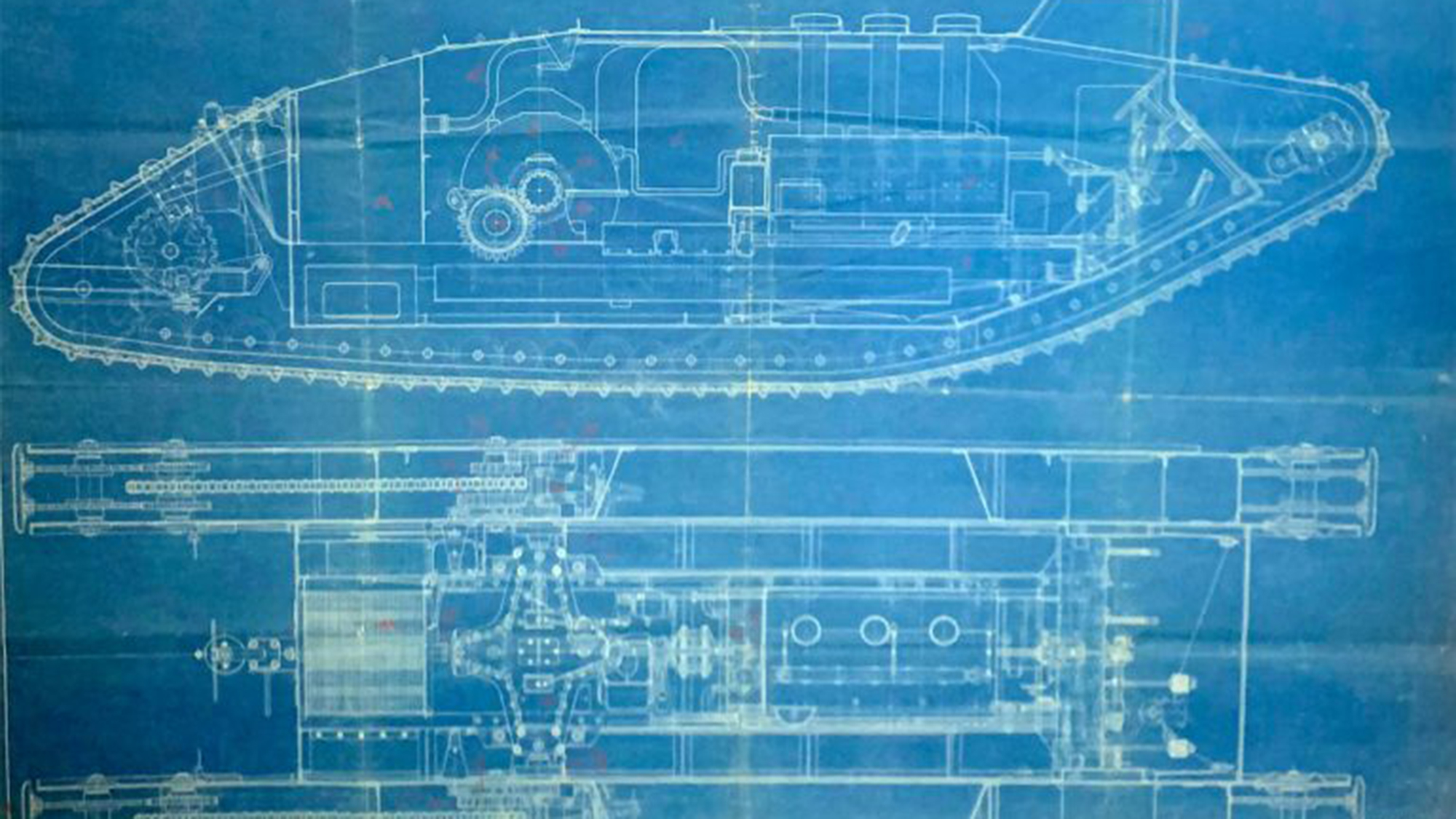 The Tank Museum in Dorset has secured the lost 'birth certificate' for the world's first ever tank by purchasing its plans at auction for £14,600.
The Mark I tank, designed and manufactured by Lincoln agricultural machinery company William Foster & Co in the First World War, first made an appearance during the Battle of Flers-Courcelette, which was part of the Somme Offensive. Its introduction on the frontlines changed the course of modern warfare.
Tim Allan CBE, a former officer in the Royal Tank Regiment, the oldest tank unit in the world, helped The Tank Museum by backing them at the auction, which was held by Laidlaw Auctioneers in Carlisle.
Tim said: "It's a real privilege to be able to support The Tank Museum in their acquisition of this important piece of tank history.
"To me as Chair of the V&A in Dundee, I like to think we should show an example in our support to heritage whenever we can and I am particularly proud to be associated with the acquisition of something so close to my heart and own career."
The historic pieces came from a private vendor whose family had owned them for a considerable time.
The patent describes the tanks as "transport vehicles propelled by an endless moving chain track" and explained it was in the shape of a "lozenge or diamond".
It says they are specially adapted to traverse conditions that are "exceedingly difficult owing to the presence of obstructions, such as trenches, parapets, shell holes, craters and so forth.
"The chain track or tracks extend entirely around the frame, so that the machine is arranged within the area enclosed by the track or tracks."
The Tank Museum Curator David Willey said: "We are obviously delighted to add this blueprint and draft patent document to our holdings of First World War Tank material.
"We already have the best collection of remaining First World War tanks and our archive has a substantial number of drawings and manuals along with photographs, war diaries and personal accounts.
"This blueprint is the only one known for a Mark I, so we would like to think we are the most appropriate place for these items."
Auctioneer Paul Laidlaw, who often features on TV's Bargain Hunt and Antiques Road Trip, said it was a "great result" that the documents are safe in a museum.
He said: "Many auctioneers will go through their whole careers without handling an object that is so important it should not be in the hands of a collector.
"This should be accessible to everyone; it's too good to be owned by an individual.
"This is our heritage or even world heritage and should be available for all to view."
"Can you imagine how dumbfounded soldiers were when they first set eyes on these never-before-seen war beasts?
"Tanks, as well as being practical and suited to the terrain, employed 'shock and awe' when they first appeared."