Art projects for Lincoln city centre vibrancy to be boosted with grants
Grants from the Town Deal plus funds raised from the imp trail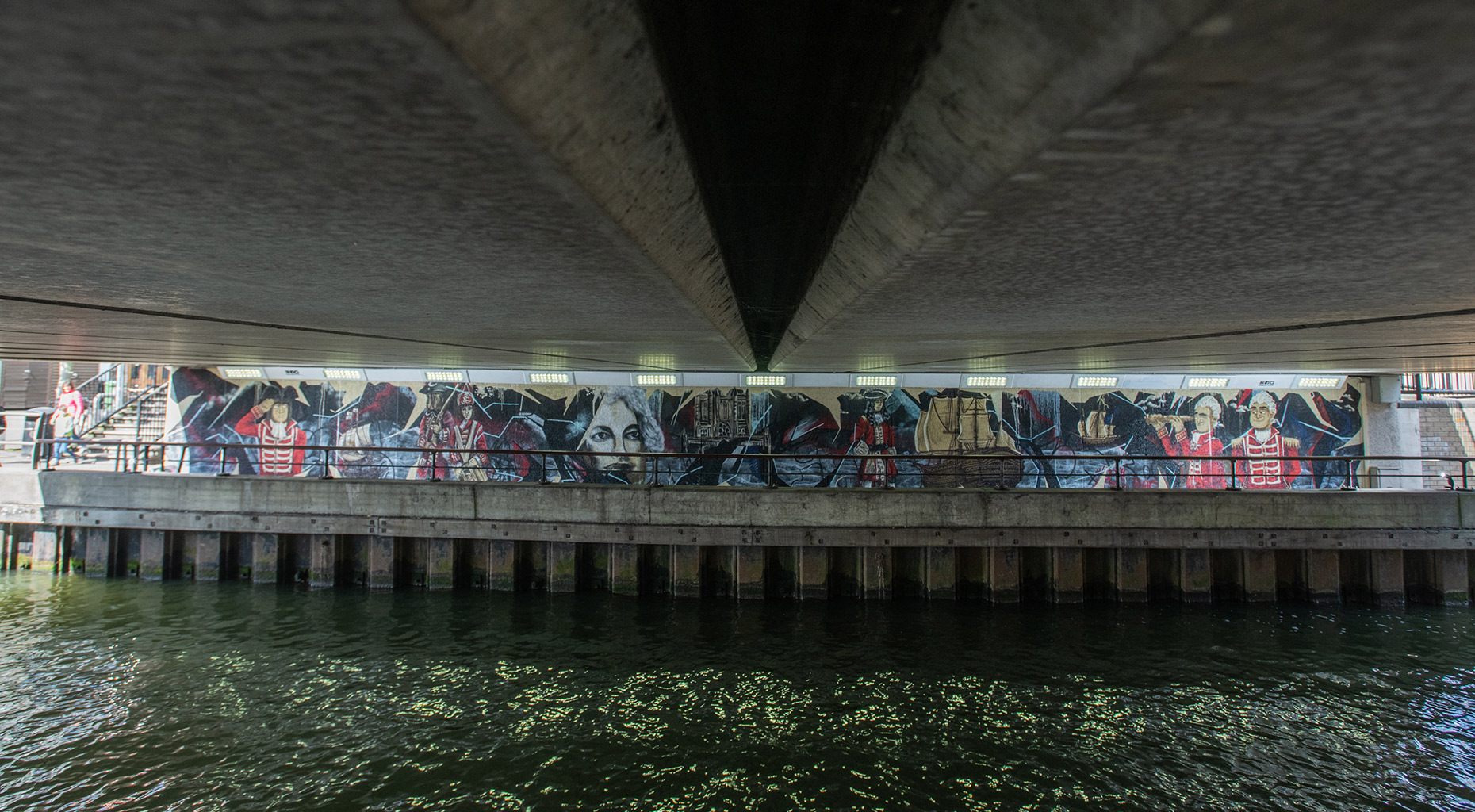 An art project has been relaunched in Lincoln to offer grants to artists and businesses that want to deliver creative projects, making the city centre a more appealing and attractive place.
Lincoln Creates is being brought back for 2022, having first been established in 2017, and in recent years it has resulted in funding for the creation of the mural at the Brayford Underpass, as well as a large imp design on a multicoloured background on the High Street.
It aims to encourage artists and businesses to work together on visual art projects for the benefit of Lincoln as a whole, making our city a more vibrant place to work, live and visit.
The art can take on a variety of forms, whether it be sculptures, murals or installations, and projects can receive grants of between £500 and £5,000 to help fund the idea and bring it to life.
The funds have been made available thanks to the Town Deal, which allows for the scheme to remain in Lincoln until at least 2025/26, while more money was allocated from the public auction of the Lincoln Imp Trail last year. It will be administrated by Lincoln BIG.
Sue Bell from Lincoln BIG told The Lincolnite: "Lincoln Creates is a Lincoln BIG initiative which was developed to build on the success of BIG's Arts Council funded Cultural Lincoln programme.
"It was established in 2017, with the aim of awarding small grants to artists for projects that enhance the vitality of Lincoln city centre and promote collaboration between businesses and creative practitioners.
"Funding was initially from Lincoln BIG's own funds as well as ring fenced funding from the auction of the knights and imps art trails.
"The first round was launched In 2018, with over 30 artists submitting proposals and artists receiving their grants in 2019. This included funding for the mural at Brayford underpass, cut outs in Sincil Street and the poetry in the city project.
"In 2020, Lincoln BIG responded to the Town Deal call for projects, with Lincoln Creates included for support as part of the wider Lincoln Connected project.
"Town Deal funding has now been agreed and the funds for Lincoln Create will ensure the continuation of the initiative to 2025/26, with Lincoln BIG providing the matchfunding."
For an application form, you can visit the Lincoln BIG website or email [email protected]. The two separate deadlines for submitting application forms are 5pm on May 12, and 5pm on August 1.