Cemetery wall collapses in Lincoln after Mini Cooper crash
The road sign fell victim to the crash as well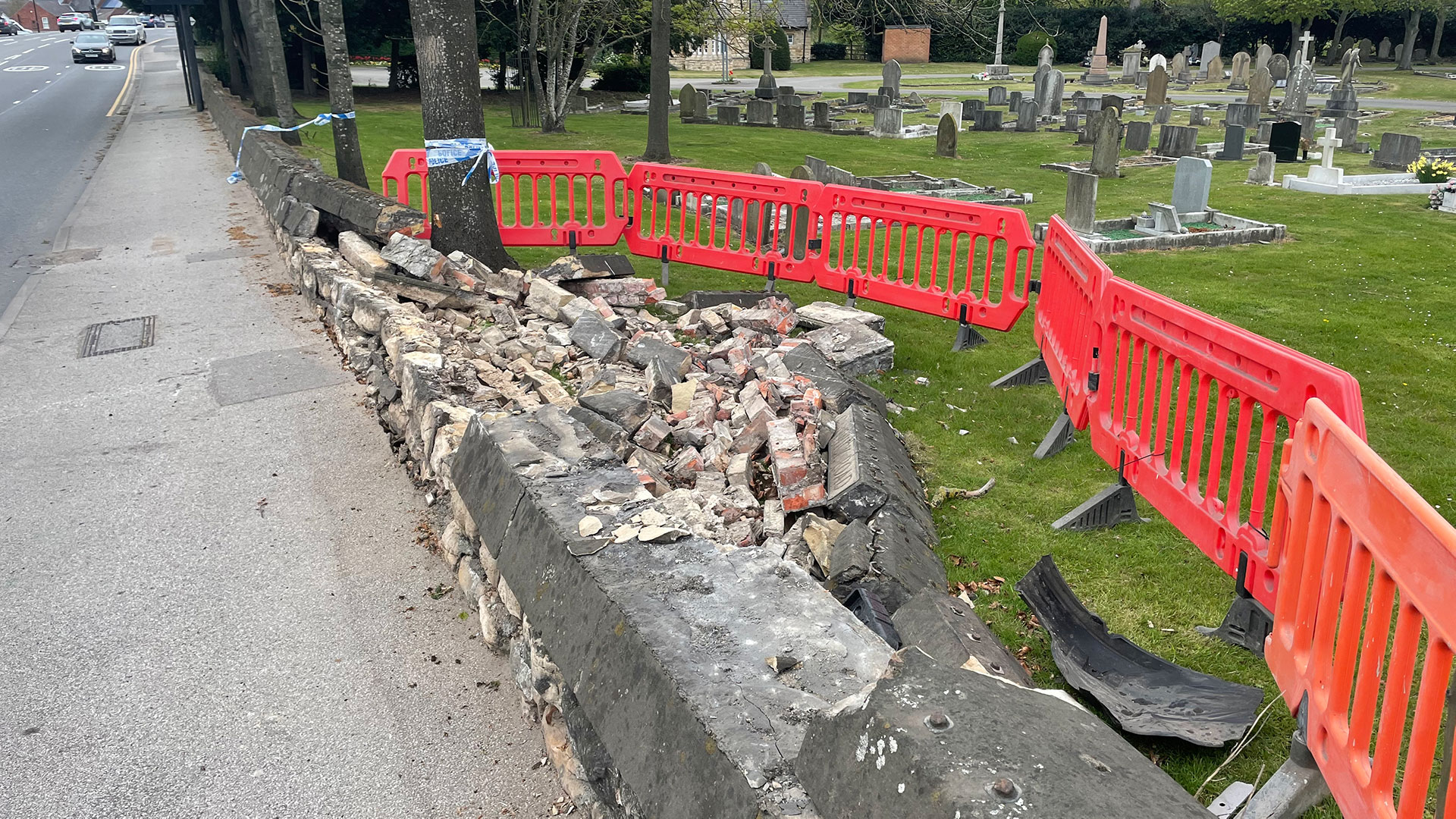 A section of the wall surrounding Canwick Road Cemetery has been left in a rubble after a car crashed into it late last week.
Police were called out to a single vehicle collision at 12.46am on Friday, April 22 at the Canwick Road Cemetery in Lincoln, where it was discovered a blue Mini Cooper had collided with a wall.
The wall subsequently collapsed on impact, with a lamp post being knocked over and a gravestone being damaged, according to Lincolnshire Police.
The driver of the Mini Cooper, a woman in her 30s, received medical treatment at the scene after sustaining minor injuries. She was also breathalysed but recorded a result of zero, ruling out the possibility of driving under the influence of alcohol.
The wall remains are still in a rubble on the ground some five days later, with the road sign amongst the debris, but it has been fenced off on the cemetery side. Police tape can also be seen around trees nearby.