Fan-designed Lincoln City shirt celebrating history and diversity
Only 100 have been initially made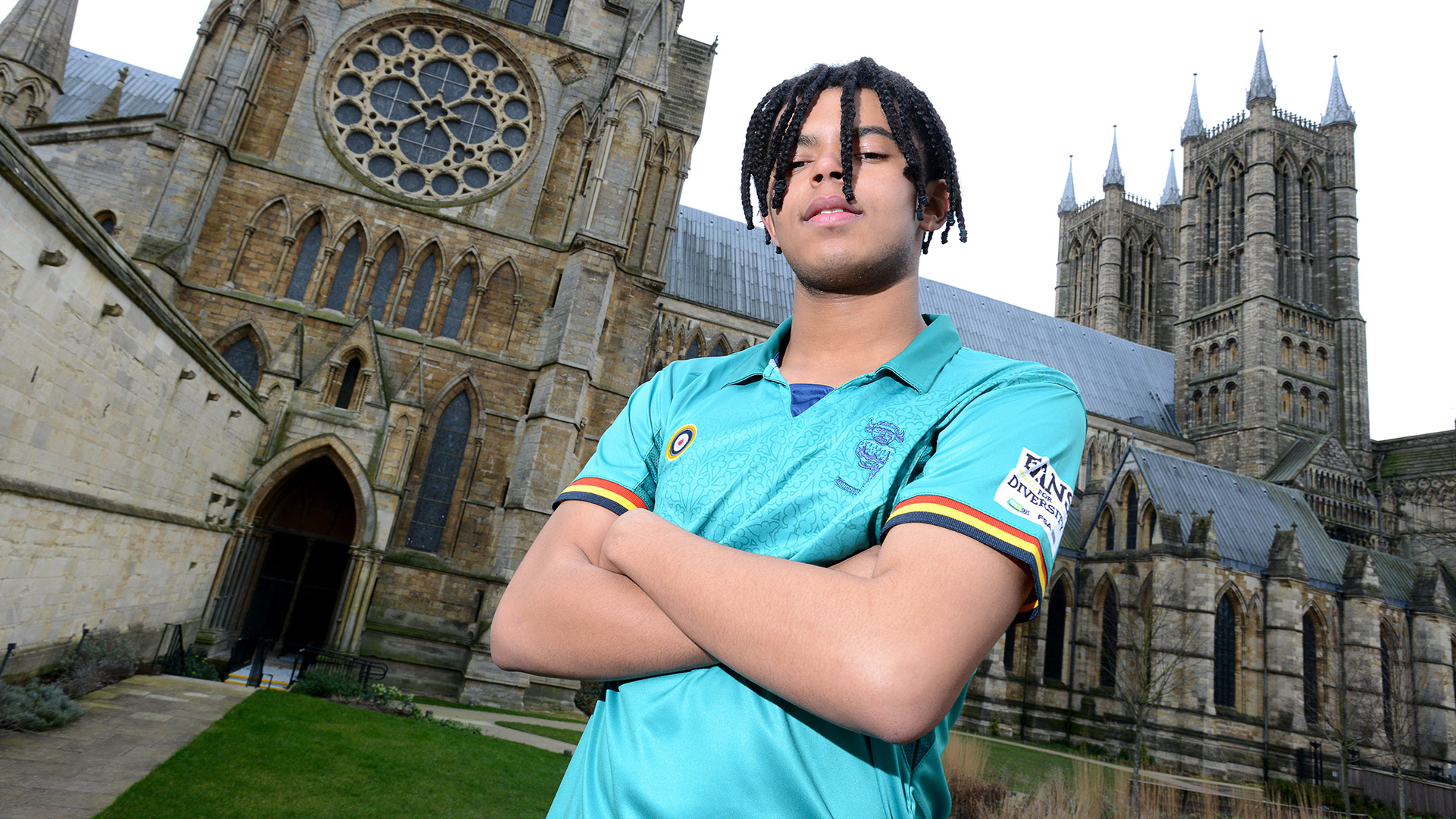 A limited edition Lincoln City shirt, designed by fans, will be released next week as a reflection of our city's rich and diverse history – celebrating the RAF, Lincoln Cathedral and more.
The shirt has been created by Imps fans Gary Hutchninson, Mandi Slater and Danny Nesbitt, with the design paying tribute to our area's proud RAF history, as well as the iconic Lincoln Cathedral and the colours of the Lincolnshire flag.
It incorporates the roundel motif as a nod to our RAF links, with the Bishop's Eye window of Lincoln Cathedral an inspiration for the pattern on the shirt.
Bishop's Eye stained glass window dates back to medieval times and was designed to welcome visitors to the building, so it was reflected in the shirt to say that Lincoln City welcomes supporters from any and all backgrounds.
Supporters will be able to view and buy the shirt at an in-store event at Lincoln City's club shop inside the Waterside Shopping Centre, between 2.30pm and 4.30pm on Thursday, April 21.
The fans behind the project will be there to share their involvement and inspirations, while a number of first team players will be in attendance for meet and greet opportunities.
There will also be a series of photos celebrating the fanbase's diverse nature, showcased on the digital screens of the Waterside Shopping Centre.
There will be an initial run of 100 shirts in production, making it a limited-edition project for the football club, as it joins in with the #MyCityMyShirt project.
The idea of #MyCityMyShirt came from Anwar Uddin from Kick It Out and the Football Supporter Association's Fans for Diversity campaign. Maria Ryder from the Lady Imps Supporters Association was a supporter of the campaign and approached Lincoln City with the idea of doing this in our city.
Anwar Uddin, Fans for Diversity campaign manager at the FSF, said: "What's brilliant about what the fans  and Lincoln City FC have done with their #MyCityMyShirt project is the superb extra layer of detail with an official shirt which reflects the club's links to the area and it's history, along with the message welcoming everyone. Seeing the shirt next to the iconic locations is first class!"