UK's first net zero hotel is right here in Lincolnshire – saving tonnes of CO2
A new storage system allows it to be energy free six months a year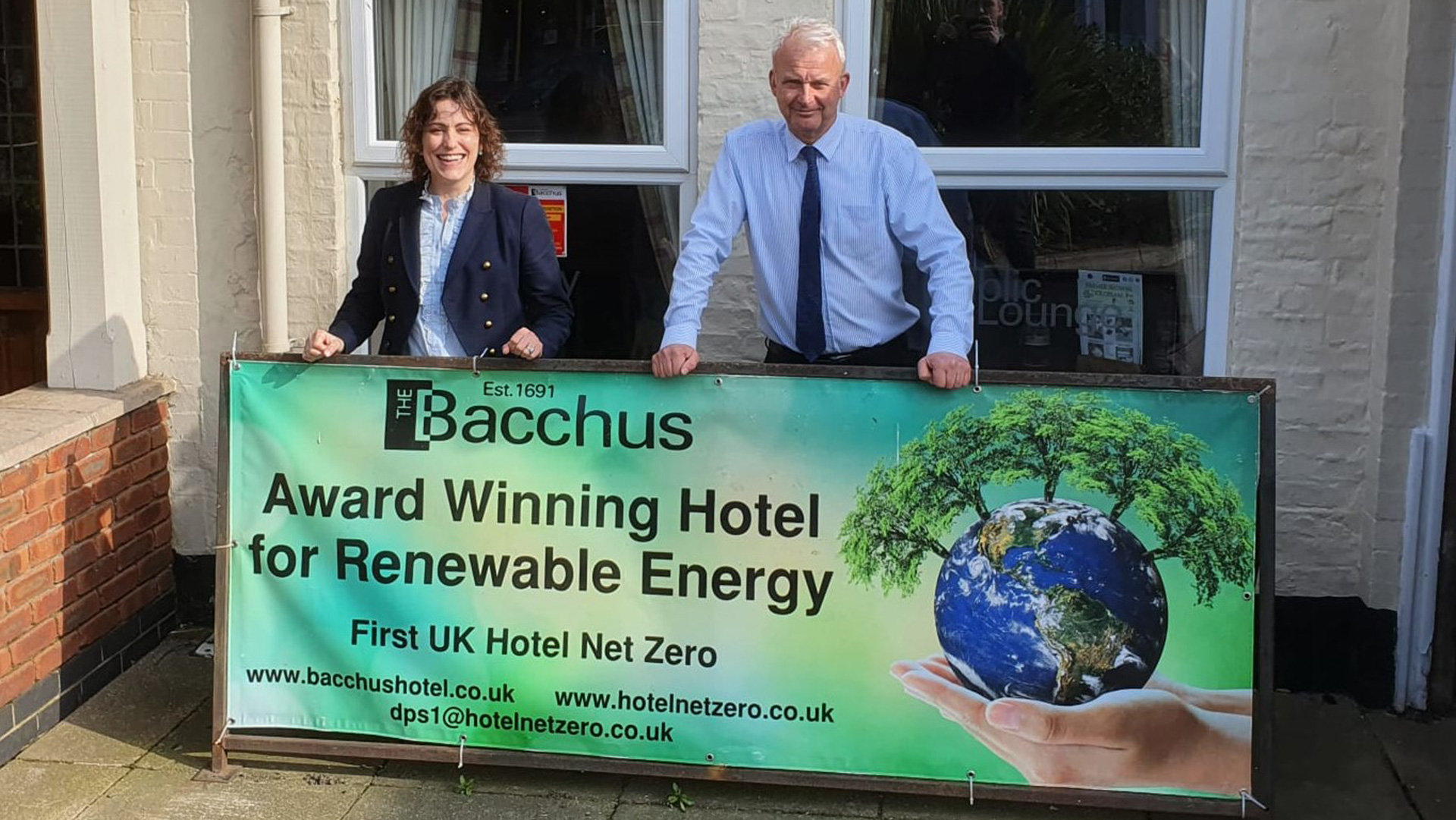 An award-winning business in Sutton on Sea is the UK's first net zero hotel, and it has now installed a new ground-breaking storage system that helps save up to 60 tonnes of CO2 emissions each year.
The Bacchus Hotel began its net zero journey around four years ago with the installation of a 35KW solar panel system, before a 16 bore hole 110KW ground source heating pump was added.
This enables the hotel to provide central heating water without the use of fossil fuels or gas, and has seen Bacchus achieve widespread acclaim for the environmentally sustainable effort put in by the owner David Smith.
Last week he played host to a visit from Louth and Horncastle MP Victoria Atkins, who went to to the Bacchus Hotel to discuss its innovative ideas behind energy creation, as well as a new system that will see the business go even further in its net zero ambitions.
It is now home to a twin battery storage system that allows the hotel to remain energy free for six months of the year, as well as cutting its electricity usage by 57% – saving 60 tonnes of carbon emissions per year.
It is now hoped this innovation will pave the way for other local businesses to push for net zero targets, reducing their carbon footprint and supporting the environment.
Speaking about the visit, Victoria Atkins MP said: "I was delighted to visit Bacchus Hotel, the first net-zero hotel in the country, to see first-hand the vision and technology Mr Smith and his team have implemented to achieve this.
"Innovation and research are essential in our move towards net-zero and it is great to see entrepreneurs from our corner of Lincolnshire, like Mr Smith, leading the way."