Cornhill Cove now open for summer business in Lincoln
A new stage for live performers has been added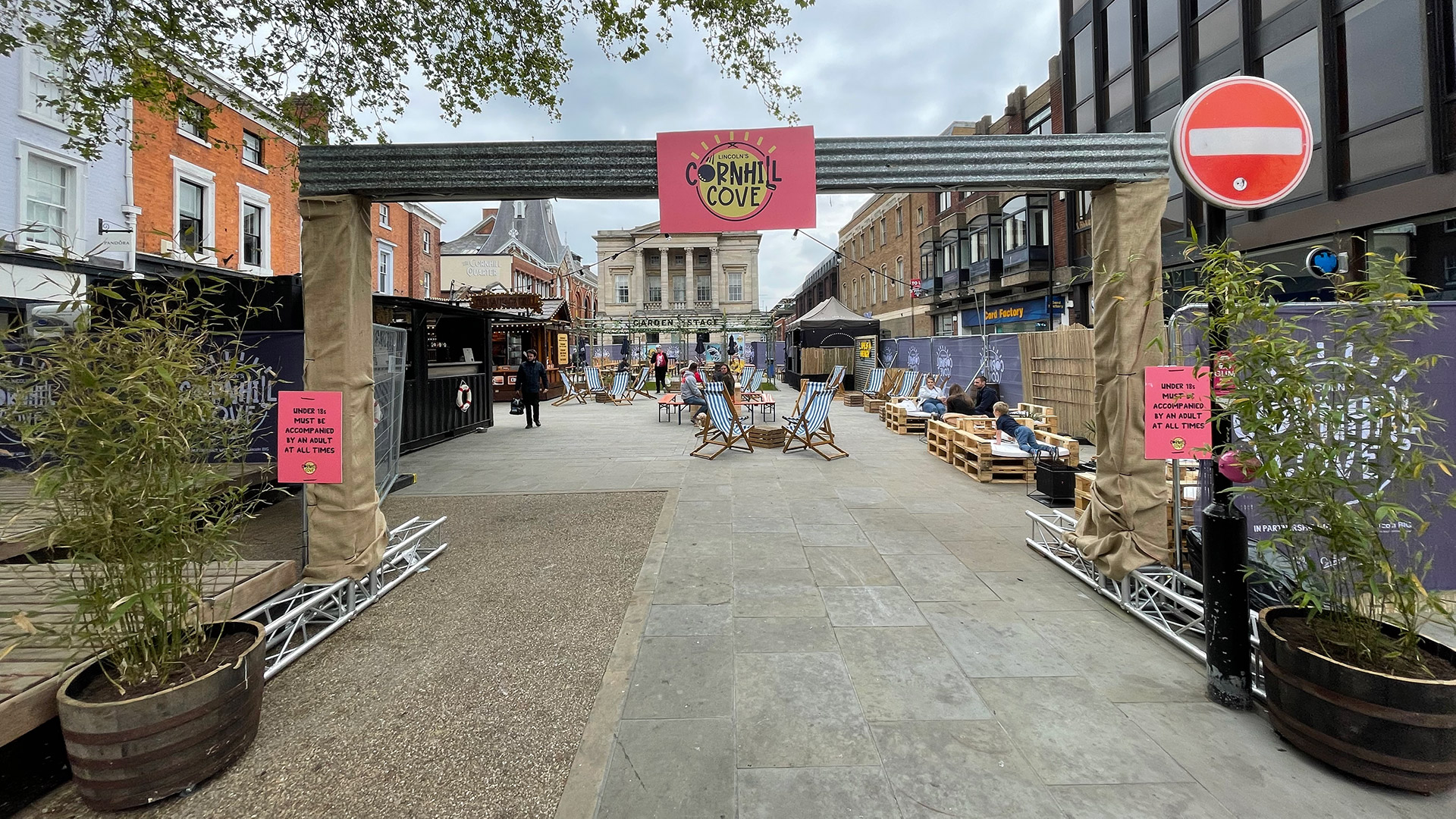 Lincoln will be celebrating a summer of live music, events, street food and free mini-golf with the opening of Cornhill Cove in the city centre.
The popular event has returned to Lincoln after first being launched in summer 2020, creating a summer feel to the Cornhill Quarter with photo cutout boards, a bar, beach-style deck chairs and free-to-play crazy golf.
This year there were promises it would be bigger and better than ever, celebrating a summer of no COVID-19 restrictions or lockdowns, and helping the local economy bounce back from the pandemic.
It officially opened to the public on Sunday, May 1 and will stay at Speakers' Corner until the August Bank Holiday weekend – meaning there are four months of activities for people to look forward to at the Cornhill Cove.
A new addition for this year is the Garden Stage, a spot in the middle of the fenced off Cove for live performances to be held throughout the time it is in Lincoln.
The pop-up has been arranged and made possible by Open-Air Events, teaming up with Lincoln Business Improvement Group to offer vibrancy to the city centre in Lincoln.
It will be open between 12pm and 7pm Monday to Thursday, and then 12pm to 11pm on weekends.