Former Lincolnshire Marine smashes two marathon world records
He raised over £2k for charity in the process too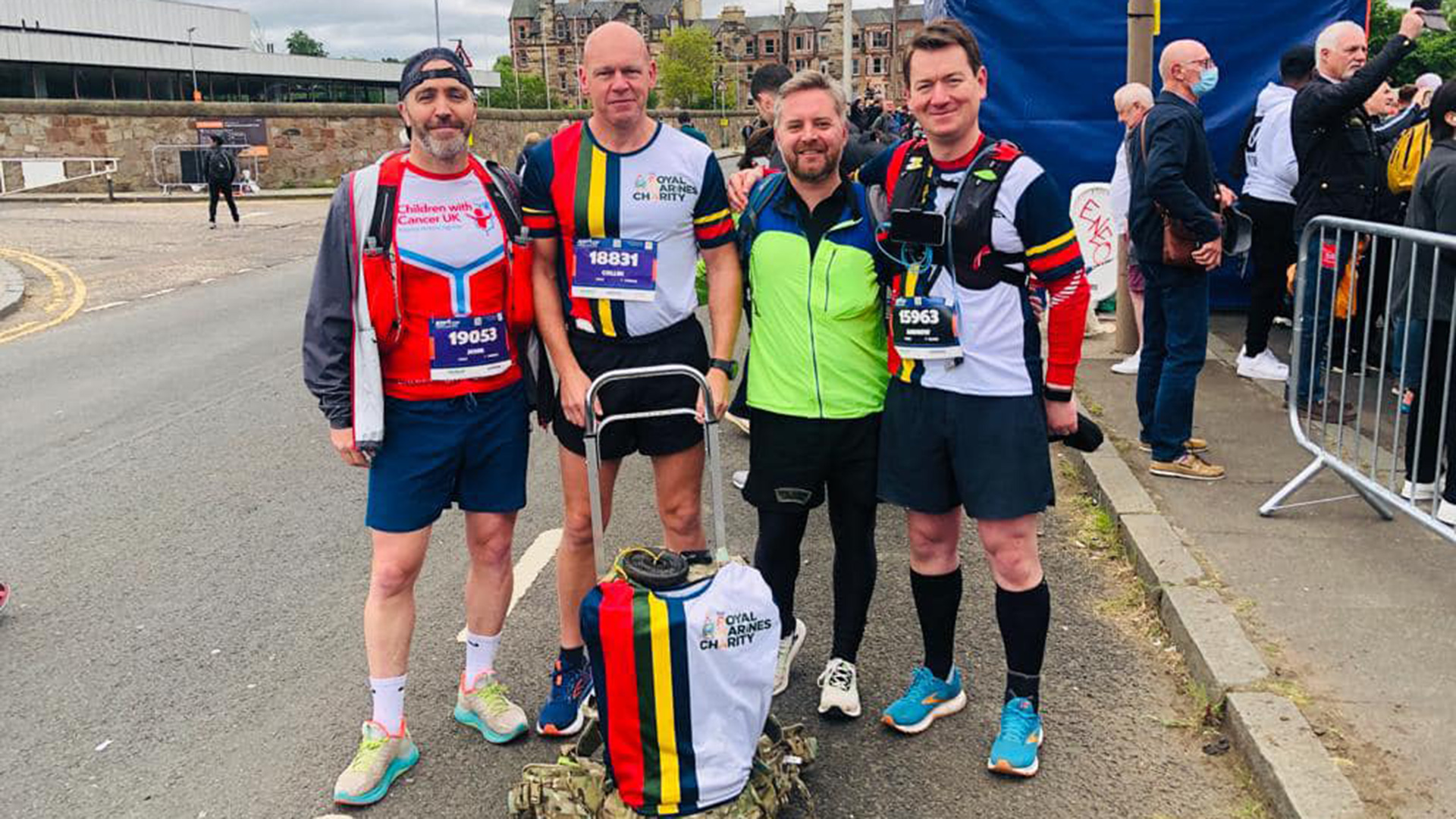 An ex-Royal Marine from Lincolnshire has added two more world records to his incredible collection after running a full marathon with a 100lb pack on his back almost two hours faster than the previous record.
Collin Harrison, 47, competed in the Edinburgh Marathon on Sunday, May 29 with the aim of breaking two Guinness World Records to go alongside the three he already has.
The former Royal Marine is the world record holder for the fastest half marathon time with 60, 80 and 100lb weight packs on his back, completing all three of them in just two races, but he was hungry for more.
Speaking to The Lincolnite in April ahead of the Edinburgh Marathon and double world record attempt, Collin said that it would be his last attempt because he is under "strict instruction" from his wife – so he had to get it right.
Well, the previous world record for carrying a 100lb pack for an entire 26.2 mile marathon was 6 hours and 27 minutes, and the 80lb record was 5 hours and 43 minutes. Collin completed his run, with 100lbs on his back, in an incredible 4 hours and 47 minutes.
This means that, subject to clearance and verification from Guinness, he broke the previous 100lb world record by almost two hours, and the 80lb time by 56 minutes, with an additional 20lb being carried.
As if that incredible feat of endurance and will wasn't enough, Collin has also managed to generate over £2,000 in donations for the two charities he was fundraising for – Children with Cancer UK and the Royal Marines Charity.
The JustGiving page (which you can still donate here) has raised £2,173 at the time of reporting, almost £700 more than the initial target of £1,500.
Collin said after the race: "Everything seems to be working slower since Sunday for some reason! I would just like to thank everyone who has shared, commented, liked and donated to the two charities so far."