July 14, 2022 9.37 am
This story is over 16 months old
Fire crew discover cause of huge Skellingthorpe field blaze
Fire safety warning during the heatwave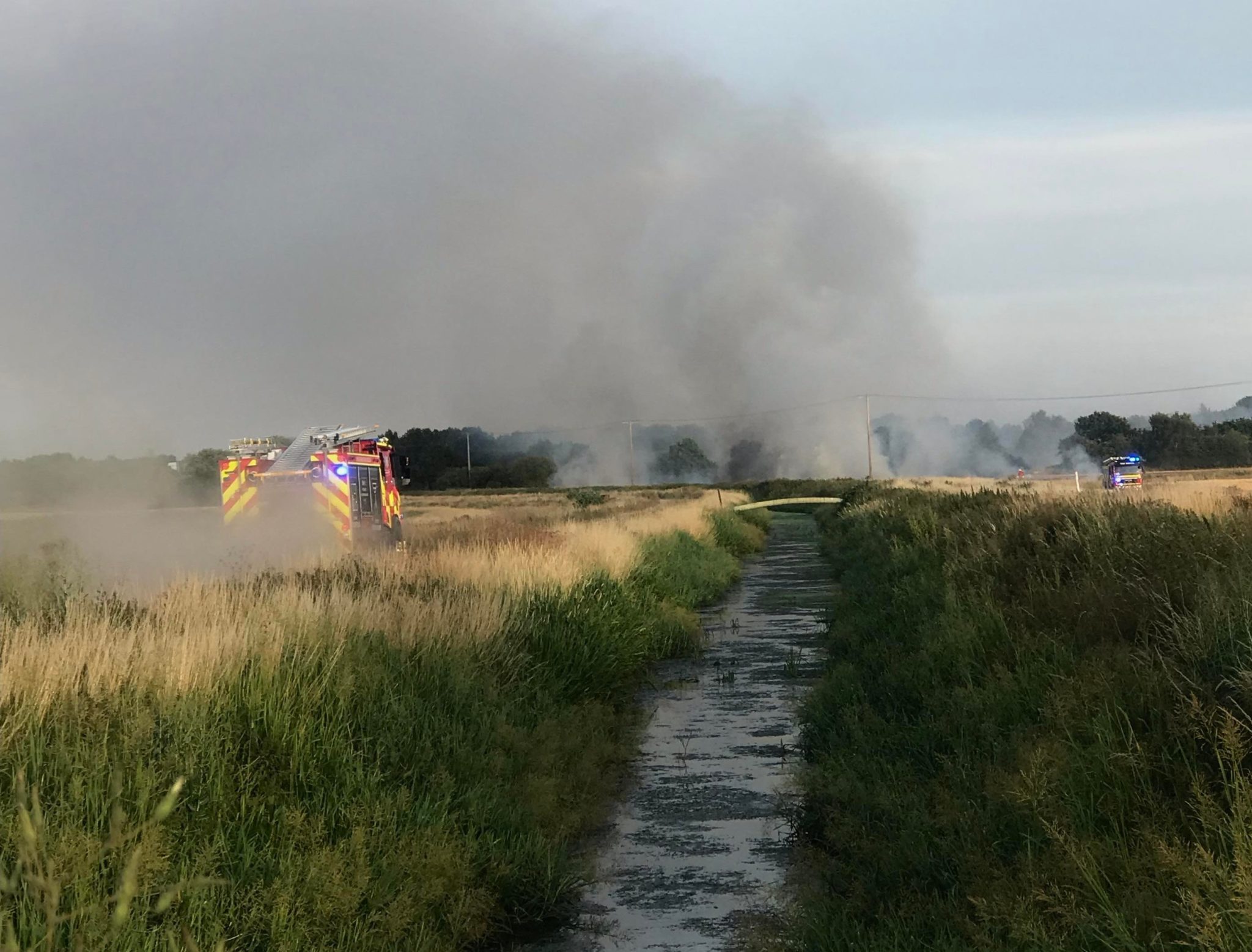 Lincolnshire firefighters have warned local farmers to be aware of fire safety during harvest, after a blaze destroyed 25 acres of barley crop and 35 acres of straw trails in Skellingthorpe overnight.
Plumes of smoke filled the skies west of Lincoln just after 7pm on Wednesday, July 13 as the fire quickly spread through the field off Ferry Lane.
Lincolnshire Fire and Rescue used pumps into the night to extinguish the blaze.
The cause, they confirmed the next morning, was friction pulleys from a combine harvester setting light to straw which spread to barley crop.
Lincolnshire Fire and Rescue said in a statement: "It resulted in severe damage by fire to 25 acres of standing barley crop, 35 acres of straw trails and stubble, light damage by fire to 2 overhead electric wooden poles.
"Crews extinguished this using 14 beaters, 5 hose reels, 1 main jet and a light portable pump from open water and 4 thermal imaging cameras.
"This was caused by friction pulleys from a combine harvester setting light to straw which spread to barley crop."
Area Manager Dan Moss said: "We urge farmers to be aware of fire safety during harvest. In these hot, dry conditions, we recognise it's difficult, but maintaining machinery regularly and having a fire extinguisher in the cab are great precautionary measures."