March 28, 2023 5.00 pm
This story is over 8 months old
Newark Air & Space Institute's new partnership helping students reach for stars
Job creation for future pilots and engineers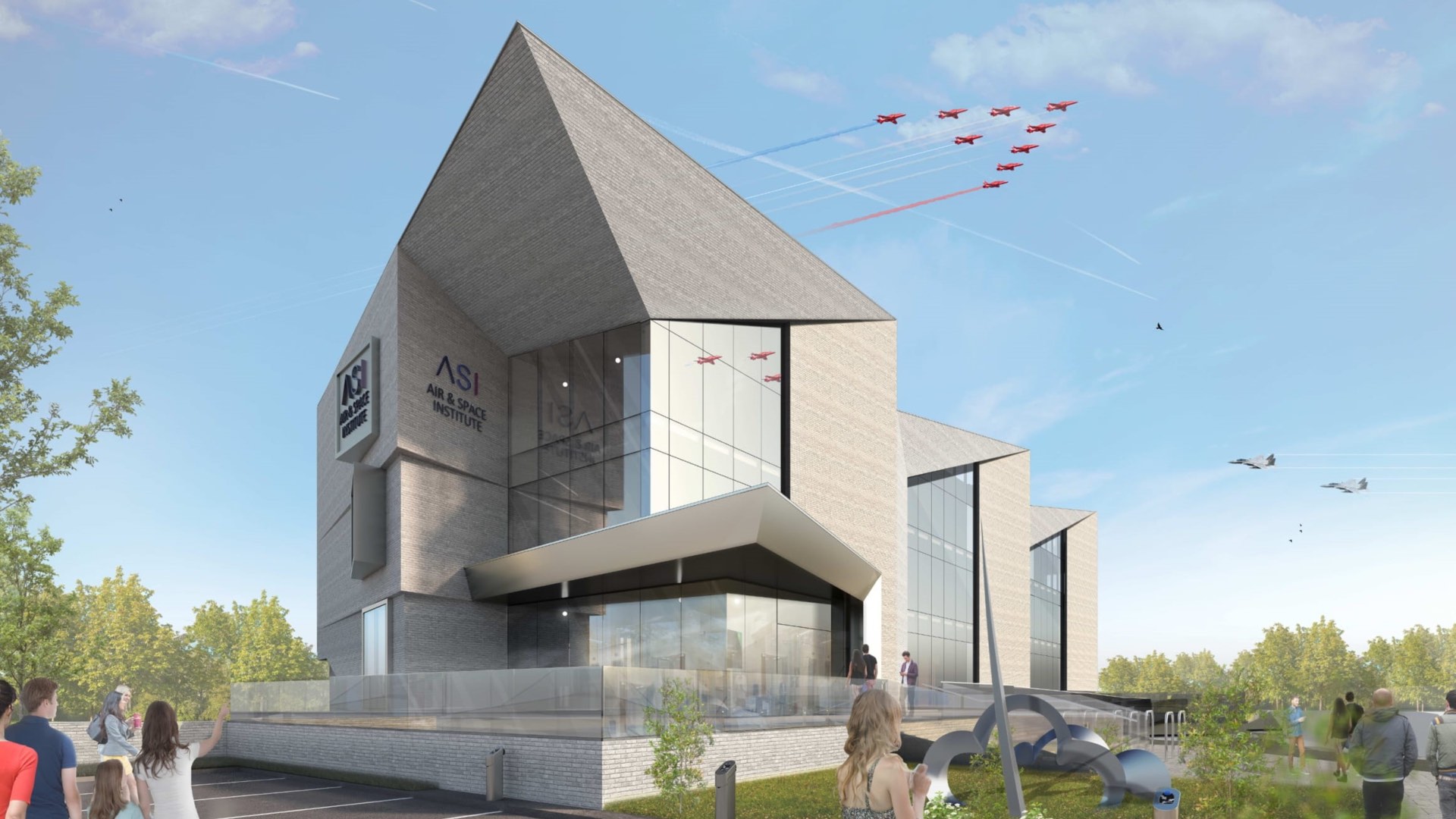 With work well underway on a £15 million Air and Space Institute in Newark, further education opportunities are to become available thanks to a new partnership between Lincoln College and Nottingham Trent University.
Newark College, which forms part of the Lincoln College Group, is constructing the UK's first international Air and Space Training Institute (ASI), on the former Cattle Market site in Newark.
The project launched in 2021 and construction of the institute had lift-off towards the end of 2022, with a vision to open the £15 million Newark HQ by September 2024.
£10.6 million of the £15.4 million project will be contributed from the Towns Fund.
It will boost the pathway training programme set up by Newark College, assisting in job creation for future pilots and engineers.
The pathway was launched earlier this year by Helen Sharman, the first British person to go to space, and this new partnership with Nottingham Trent University, alongside a new world-class facility, will provide a platform for aspiring aviation students and workers.
The partnership will allow for ASI students to complete top-up degrees delivered by Nottingham Trent University, after finishing their Level 5 studies.
School leavers will gain level three qualifications in a facility which houses an aircraft for trainee engineers to work on, and pilot pathway students will fly ASI aircraft out of Nottingham Aerodrome.
From September this year, students can continue their studies beyond Level 3 at the institute to undertake a Higher Education Level 4 qualification, progressing to Level 5, in a number of courses.
These include Aeronautical Engineering, and International Travel and Tourism Management with Pilot Studies.
Nottingham Trent University's new partnership with the ASI now means that students completing top-up degrees will achieve a full Level 6 bachelor's degree in their field.
Lincoln College Group Principal and CEO Mark Locking said: "We always seek out collaboration to strengthen our ability to develop truly employer-led training and this partnership with Nottingham Trent University completes ASI's career flightpath from schools to the skies.
"We are hugely excited about ASI higher education students having the opportunity to complete their studies with an award-winning and influential university, renowned for its innovation, sustainability and popularity with students."
Professor Edward Peck, President and Vice-Chancellor at Nottingham Trent University said: "Partnerships such as this are vital to help bridge the gap between further and higher education, giving students different options and choices in their career pathway.
"NTU's existing collaborations with further education colleges demonstrate how beneficial these relationships can be.
"It is an exciting time for ASI with its new HQ in development, providing students with state-of-the art equipment and facilities.
"However, the wider effect on the community and on regeneration of the area is something NTU wholly supports and encourages.
"We look forward to working together to train and develop the next generation of aviation experts."
Fore more information on how to get involved in ASI courses, visit the dedicated website.
---
MyLocal Lincolnshire is the new home of The Lincolnite. Download the app now