May 12, 2023 8.00 am
This story is over 6 months old
Striking tribute to fallen Dambusters to be unveiled at Lincoln's IBCC
Remembering the 53 men who lost their lives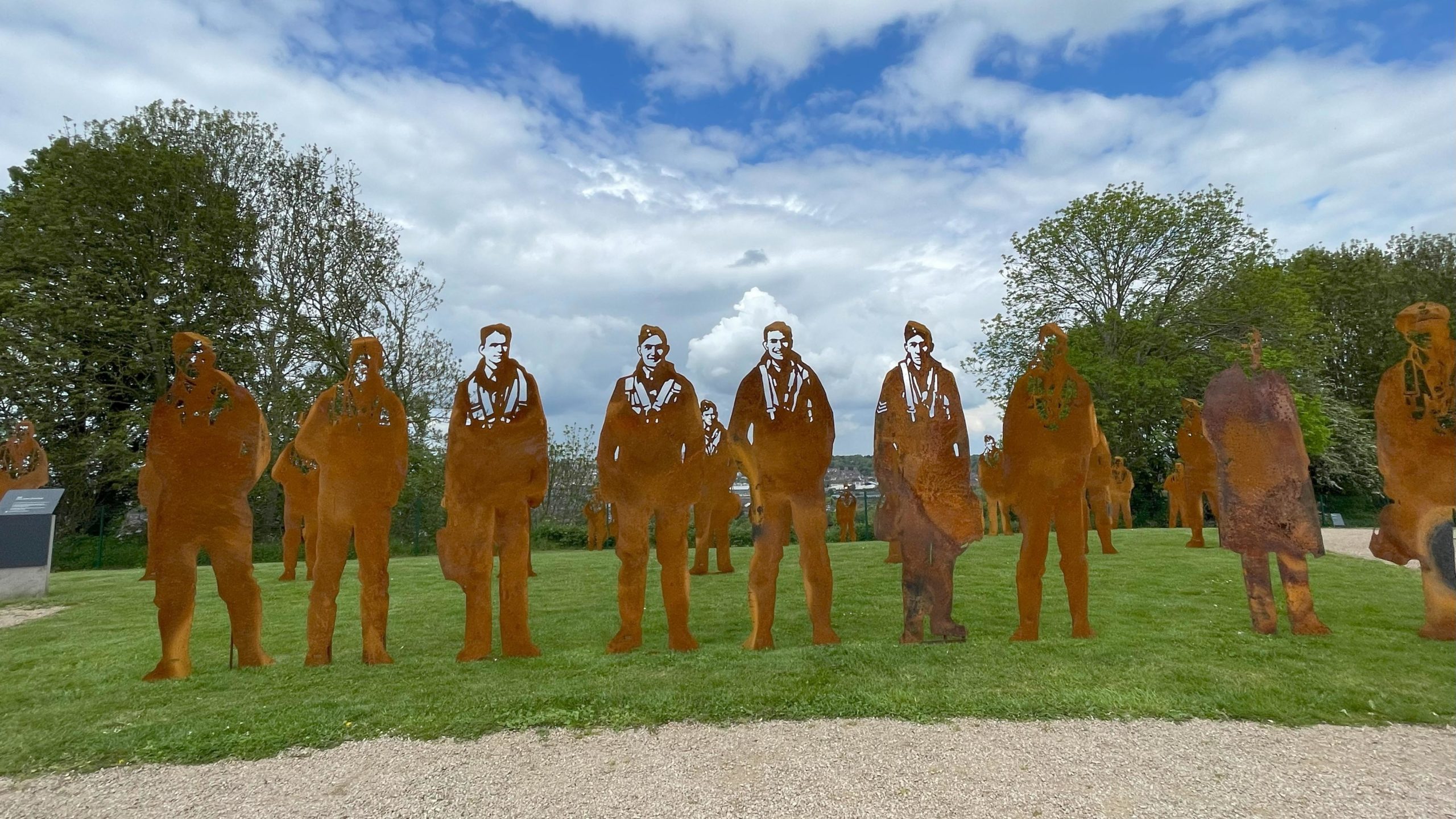 The International Bomber Command Centre (IBCC) is to unveil a remarkable tribute to the Dambusters in commemoration of the operation's 80th anniversary.
The figures of 53 men who lost their lives have been produced by a collaboration between Standing with Giants artist Dan Barton and military artist Simon Smith.
At the heart of this tribute stands the crew of ED887 AJ-A, led by Squadron Leader Henry Melvin "Dinghy" Young, who successfully breached the Möhne Dam.
Unfortunately, tragedy struck just 200 yards from safety when the last land-based gun battery at Wijk-aan-Zee scored a devastating hit.
These meticulously crafted figures, along with those of Wing Commander Guy Gibson VC, DSO & Bar, DFC & Bar, and the ingenious inventor of the Bouncing Bomb, Barnes Wallis, have been sculpted based on their photographs.
Following the resounding success of the Standing with Giants silhouettes during the Falklands' War's 40th anniversary, showcased at the IBCC from October 22 to March 23, this installation seeks to pay homage to the heroic Dambusters.
The project was spearheaded by volunteers, with 20 dedicated individuals from Standing With Giants and the IBCC working tirelessly to ensure the installation's completion by the anniversary.
The installation, which can be visited free of charge, will remain on display until mid-August.
The official unveiling is scheduled for the annual InSpire event on May 14th, coinciding with a memorial service honouring Squadron Leader George "Johnny" Johnson MBE DFM, the last surviving Dambuster and a staunch supporter of the IBCC who served as the event's Patron.
---
MyLocal Lincolnshire is the new home of The Lincolnite. Download the app now