At MyLocal, we understand that finding the right candidate for your job vacancy is crucial. That's why we've made it simple and easy for you to advertise your job on MyLocal and The Lincolnite, the go-to destination for job seekers across the region.
REGISTER YOUR BUSINESS AND POST A JOB VACANCY
Already have a MyLocal business account? Sign in to the MyLocal Business Hub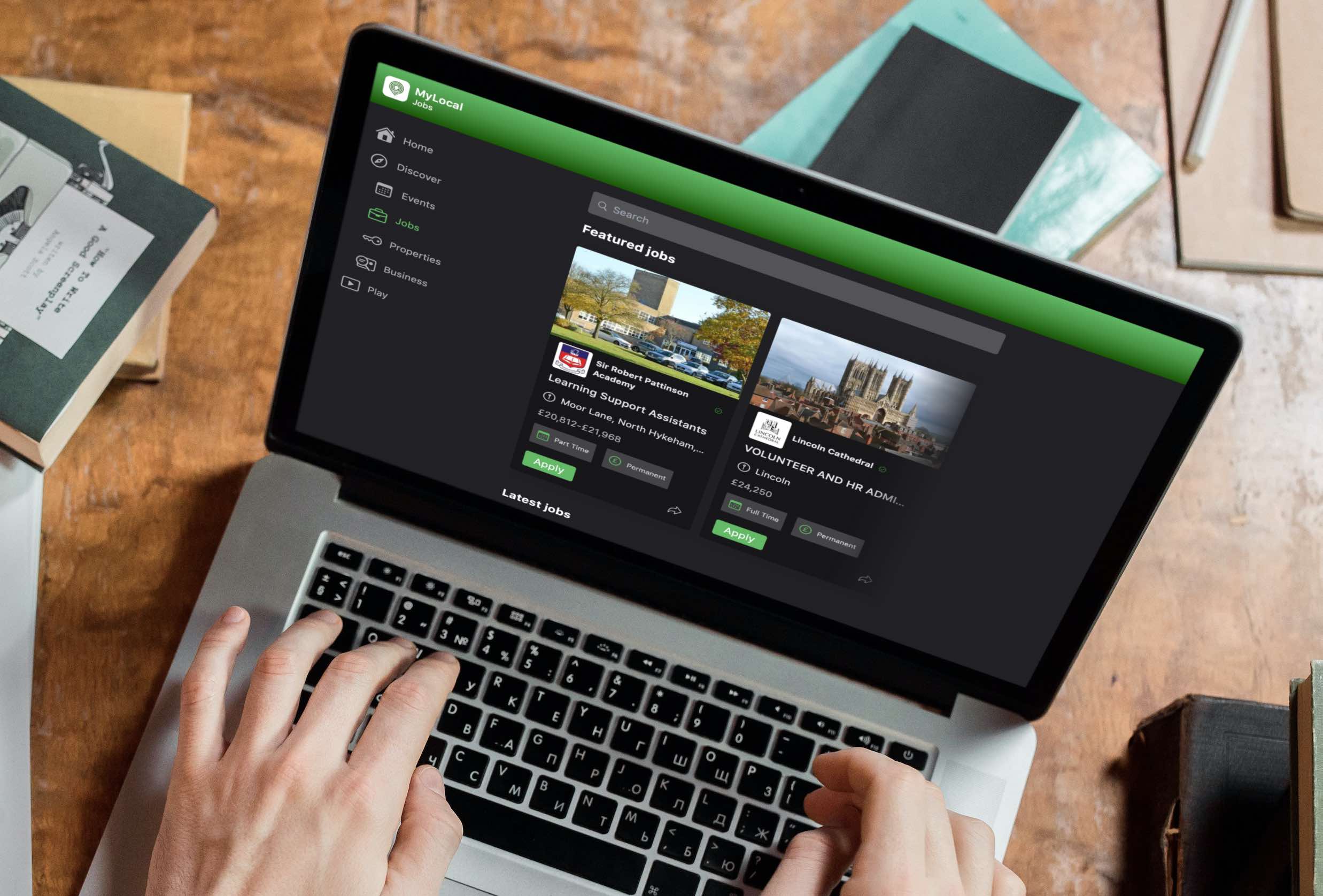 The MyLocal Job Board attracts thousands of visitors, helping you recruit efficiently and effectively. By advertising with us, you can reach both active and passive job seekers throughout the region, ensuring your vacancy gets the attention it deserves.
Take advantage of MyLocal's extensive reach and user-friendly platform to find your ideal candidate. With our simple and cost-effective recruitment advertising options, hiring the perfect employee has never been easier.
For just £150+VAT, enjoy the benefits with MyLocal Jobs Recruitment Advertising:
Advertise your job for up to 30 days, reaching a wide audience of potential regional candidates.

Showcase your brand with your logo prominently featured on employer and job listing pages, accompanied by a full job description.

Amplify your job listing through promotion on dedicated Twitter and Facebook accounts, as well as the MyLocal app and website, expanding your reach even further.

Access live stats on job views, applications, and referrals for each listing, allowing you to monitor your recruitment campaign's performance and optimise your strategy.
Get started today and let MyLocal help you build a winning team!