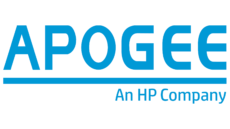 With over 30 years of expertise and innovation, our goal is to transform the way organisations operate. This unique approach provides clients with the perfect combination of secure print, document and IT hardware and software, supported by our market-leading service operation to create a flexible workplace.
As an independent subsidiary of HP Inc, Apogee has the advantage of being part of one of the world's leading technology companies, with instant access to the latest innovation all supported by our market leading service operations.
Our solutions are tailored to any organisation delivering super-efficient processes and automated workflows, helping businesses achieve their digital transformation goals. The technology we provide onsite is perfectly complemented by our portfolio of Outsourced Document Services that include hybrid mail, digital print, high-volume scanning and graphic design to ensure we keep your organisation running around the clock, irrespective of location.
Jobs at Apogee