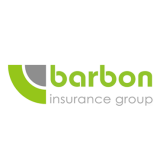 Barbon Insurance group is one of the UK's largest tenant referencing and specialist lettings insurance company.
Barbon Insurance Group has been named one of the Sunday Times 100 Best Companies to Work For 2019, marking it the second year the business has received the accolade and seeing us rise 41 places in the list from 87 to 46.
Our people are some of the most knowledgeable and experienced in our sector, and we're looking for ambitious, hardworking and self-motivated people to join them in a rewarding company with real opportunities.
Jobs at Barbon Insurance Group