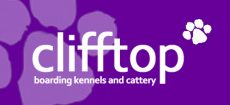 Clifftop Boarding Kennels is a family owned business that has been loving and caring for other people's pets for 28 years.  Our facilities consist of purpose built luxury kennels in four and a half acres of landscaped Lincolnshire countryside and individually heated cat chalets.
We provide exceptional service, care and safety for your pets in a beautiful country setting, giving you peace of mind that your pet dog or cat is being loved and cared for in your absence.
Lincolnshire Rescue Kennels opened 26 years ago and has been rehoming dogs ever since, dogs come though our doors day and night.  These dogs are sometimes found wandering alone or may have been brought to us by owners that can no longer cope with them.   Sometimes we are lucky enough to reunite a dog with their owner as they may have just been lost.
Whatever the reason the dogs come to us they are welcomed here and our team work tirelessly to find them their new perfect home. Some dogs need a lot of care and attention as its clear just from looking at them that life and sometimes people may not have been too kind to them.
Jobs at Clifftop Boarding & Lincolnshire Rescue Kennels