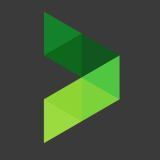 Digital Media Edge Ltd is a dynamic Digital Agency who prides ourselves on our passion, innovation and optimisation in delivering successful digital marketing strategy for our clients. We work with a range of clients in a range of niches including sports, education, hotels and financial services.
The DME mission is to help clients develop a creative "digital media ecosystem" in which their web, social media and mobile strategies work together to deliver a remarkable experience to their customers from raising initial brand awareness of the client's company, to generate inbound leads of interested prospective customers, to converting these leads into paying customers, maximising profits and turning customers into "raving fans" who will engage with the client and share their experiences with others, to drive even more leads and business.
We are currently a small team of four including a web developer, media manager, content writer and marketing manager, who all share a passion for making a difference and being creative with our approach to each and every client.
Want to join us ??
Jobs at Digital Media Edge Ltd