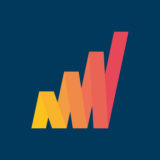 DBS Digital is a website and digital marketing company that increases revenue.
Our mission is to provide clients with successful digital solutions in an organisation where team members thrive.
First impressions count so much these days, we expect a website to load fast and give us exactly what we are looking for straight away, if we don't find what we are looking for we just move on to another website.
With so many businesses online the competition is huge, clients come to us for a website design that looks great and delivers exactly what their clients are looking for; a website that fulfils every need, even the needs they didn't know they had.
Our services don't stop there, once the website has been perfected it then needs to be found by the right people.  Digital marketing comes in many forms from paid advertising on Google to posts on Facebook and other social platforms.  It is crucial for the website to appear in the right place to attract the right market in order to deliver the results the client is after.
At DBS we take time to get to know our clients and understand our clients' needs, creating a tailor made package to help them achieve their goals.
Jobs at Directory Business Services Ltd