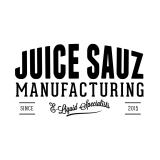 Juice Sauz was established in 2015, with a small manufacturing lab based in Newark. The aim of the business was to offer customers high-quality UK made e-liquid at an affordable price. The business started with a very small family team, which has quickly progressed to the large team we have today.
Following from manufacturing, Juice Sauz then branched out into distribution. Following the success of the distribution side of the business, Juice Sauz relocated to a head office in the heart of Lincoln.
As the team grew, so did the manufacturing side of the business. Juice Sauz went on to create a standard 50/50 e-liquid line, V4POUR, enabling beginner vapers to enjoy a high-quality e-liquid at an affordable price. A huge value of Juice Sauz is that our team are passionate about vaping, which enables us to introduce high-quality products to the vaping market that customers will enjoy. These values led to the production of the ranges such as SALT, Drifter, Dragon Ice, Over the Border and more.
The manufacturing side of the business became so successful that at the beginning of 2018 Juice Sauz moved into brand new premises in order to extend the manufacturing lab to keep up with customer demand.  From the expertise of the team, Juice Sauz now offers an OEM and White Labelling service to businesses within the industry. 
Unlike other businesses, Juice Sauz is a family run business with family values. We offer a wide variety of products from 10ml basic e-liquids all the way to 120ml high VG premium liquids. We like to make something for everyone, no matter if you've just started vaping or if you're a hobbyist of 10 years. We are always on hand to help customers out with any queries, no matter how big or small the question. We manufacture and distribute, as well as operating retail stores and retail websites. This way we can offer our products to customers no matter where they are.
We're extremely proud of how far we have come in the last few years as a business, and hope that the future brings many more exciting things to come!
Jobs at Juice Sauz Ltd