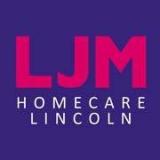 LJM Homecare Lincoln was established in January of 2017 after registration with CQC in the same month. The care delivery soon followed after we took on our first clients in February 2017.
Our passion is to help our clients be prepared for and to make the most of life by focusing on quality care, client independence and dignity. We carefully craft our support around each individual's wishes including help in the home, personal care and escorted trips out. We endeavour to enable individuals to remain in their own home for as long as possible.  Not only do we offer support to the individuals, we are also there to support family members and friends. These chains of support means that the individuals always have a port of call and will never feel alone. LJM is a family run business and this portrays in every aspect of the care we deliver!
We have a dedicated team of caring and loving individuals who all make it their first priority to deliver the best possible care to all cared for by LJM. All of our carers are carefully chosen through a thorough interview process and then well trained in theory and practical elements of the job before they are sent out to care for our delightful clients.
LJM Homecare offer a wide range of different services so that we can tailor to your needs as a individual. We offer;  
Companionship and Support inside and outside the home
General Domestic Help
Palliative Care
Night / Day sitting
Personal Care
Rehabilitation Support
In the future months, we are also going to begin delivering;
Holistic Therapy
Basic Physiotherapy
Counselling
Clinically trained staff – this will include peg feeding, stoma training, blood testing and much more
First responders
Jobs at LJM Homecare Lincoln