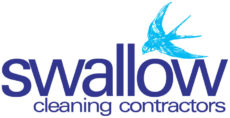 Established in 1975, Swallow Cleaning is a one-stop-shop for commercial cleaning services in Lincoln and the surrounding area and Gainsborough.
Renowned for our high quality staff, reliability and attention to detail, our many discerning clients know that when you hire Swallow Cleaning – we'll always be with you on time, every time and clean to precise standards.
Offering complete peace of mind for commercial customers in Lincoln and Gainsborough, our daily office cleaning services, window cleaning and waste management solutions help to outsource all your cleaning and hygiene tasks with one top quality partner.
Professional, flexible and accountable, we always ensure our fully trained staff are overseen by both a contract manager and mobile charge hand.
Jobs at Swallow Cleaning Contractors