April 28, 2011 4.07 pm
This story is over 127 months old
Police boss explains changing times ahead
On the record: Lincolnshire Police Deputy Chief Constable Neil Rhodes wrote a letter explaining the upcoming changes in the force's operations.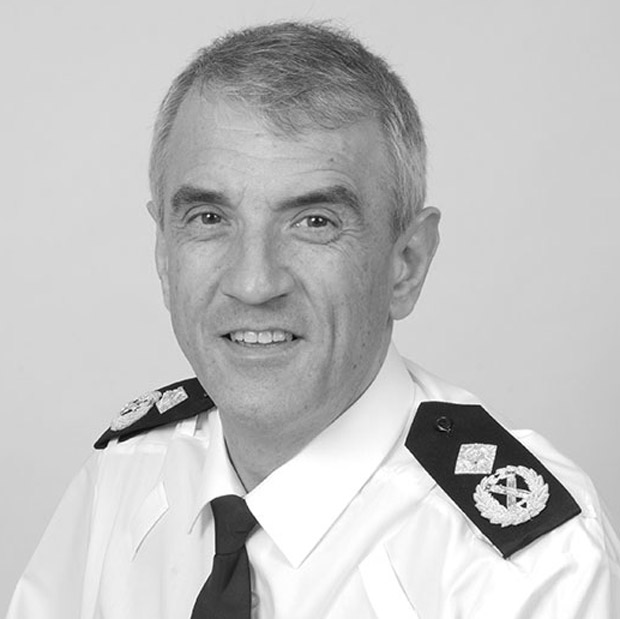 — With tough budget cuts ahead, Lincolnshire Police Deputy Chief Constable Neil Rhodes wrote a letter explaining the upcoming changes in the force's operations.
---
Many people across the county will have heard that from May 31 Lincolnshire Police are changing the way we work.
Lincolnshire as a county is a very safe and pleasant place to live, work in and visit. We are committed to maintaining the quality of policing services and retaining the confidence of the people of Lincolnshire. Our aim is to be there when we are needed and always to be visible and vigilant.
However, we have to achieve these aims whilst meeting unprecedented challenges with a budget that is to reduce broadly by 16% or £19 million over the next four years. Changing the shape of the force is the best way we can do this.
You may have already heard that there will be a reduction of about 70 police officers and 90 police staff posts over the next financial year and that we may have to lose as many as 130 officers over the next four years.
We currently have just under 1,200 police officers and 1,200 police staff. We have worked really hard to ensure the frontline has seen the lowest reduction in staff. Similarly, by managing shifts, duties and annual leave across the whole county, instead of in pockets, we believe we can deliver a better service despite having fewer officers.
We have introduced a more common sense approach to our structure. For many years we operated with the county split into three policing divisions. Moving to a structure without these artificial divisions has enabled us to take out a layer of management.
We have looked carefully at how we provide the 24 hour emergency response. We plan to free up our dedicated response officers from a chunk of paperwork to spend more time dealing with incidents.
In future our response officers will deal with all incidents that need an urgent or priority police attendance. They will carry out initial enquiries to a high standard and then hand over to investigation teams, leaving them free to patrol our communities and continue providing that emergency response.
Because of these changes we are able to transfer a number of officers into what we call our neighbourhood policing teams, those constables and community support officers dedicated to policing the area where you live.
There are currently 56 police constables and 149 PCSOs in neighbourhood policing teams across Lincolnshire. The changing response role has allowed us to really concentrate our resources in neighbourhood policing so that in future there will be about 175 constables (three times as many) and 149 PCSOs in neighbourhood policing teams.
Don't misunderstand me, they will still have to support their colleagues who respond to emergencies, but their daily focus will be on patrol and working visibly in their communities. From June, the public will start to really feel the benefits of these changes.
We are introducing an appointment system for incidents that don't require an immediate response. People will be able to make an appointment to see a member of their neighbourhood policing team at a time that suits them.
Our teams dealing with vulnerable children and victims of domestic abuse will remain in place. Specialist units like firearms and dog handlers will remain and be more flexible in their deployment. Dedicated teams of investigators will work on day-to-day crime and make a commitment to keep victims updated on progress.
Many of our officers work in plain clothes, away from public sight, dealing with serious criminals and offences, including prolonged murder enquiries. By working in collaboration with other forces across the East Midlands region we are able to really increase our capacity and resilience so that when demand is high we are able to cope well.
This is the start of an exciting and important time for Lincolnshire Police and the community we serve. Over the coming months we will be reviewing the changes and pressing ahead for further improvement. However, I am well aware that, despite all our planning, over the coming months there will inevitably be some teething problems but we will learn quickly and make improvements.
Our job is to provide the very best policing service to the Lincolnshire community. From 31st May the way we do this may change but our commitment to high standards and working to meet community needs remains steadfast.
If you would like to share your thoughts with me in relation to the changes we are making, I would very much like to hear from you. Please email me or write to me at Police Headquarters, PO Box 999, Lincoln, LN5 7PH.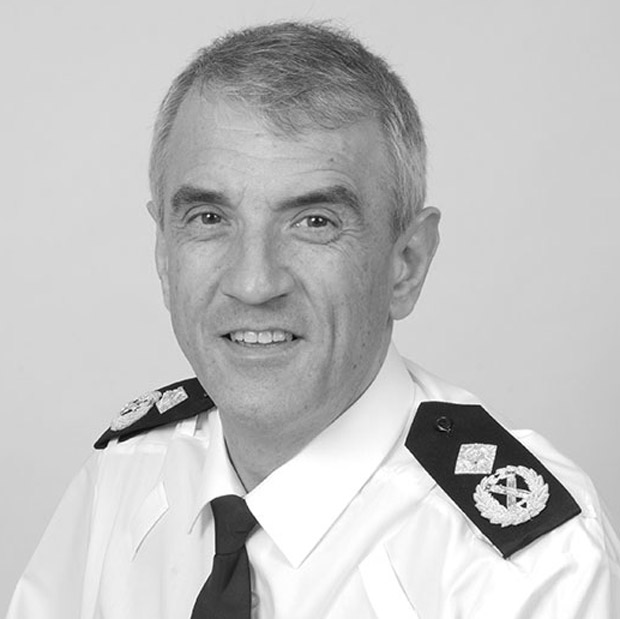 Neil Rhodes is the Chief Constable of Lincolnshire Police. The role marks the culmination of his police career which began when he joined Lincolnshire in 1986. During 15 years with Lincolnshire Police he progressed from Constable to Superintendent, working across the county as a patrol officer, a detective and in roads policing before joining Her Majesty's Inspectorate of Constabulary at superintendent rank.