April 21, 2011 4.05 pm
This story is over 128 months old
Voice of Lincoln: Better off without the uni?
What if Lincoln becomes a ghost town if students stop coming to learn in the city?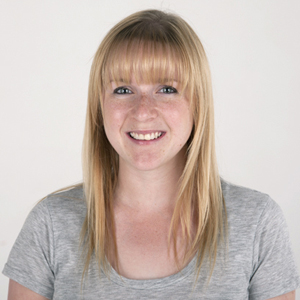 Lincoln's future as a university city is under scrutiny as plans to charge the maximum £9,000 per year in tuition fees from 2012 were announced earlier this week.
But concerns have been raised that Lincoln may become a 'ghost town' if student applications begin to dwindle due to higher fees.
— Also read: £9K Lincoln: What the future holds
We asked the people of Lincoln how they feel about the rise in fees and whether the city would be better off without the University of Lincoln.
Jean Cooper (73) Lincoln, Retired
"The fees are putting Lincoln on a status with Cambridge and such like. It is a lot. A lot of youngsters will not go to university, because how many get a degree and then can't get a job?

"No, I don't think Lincoln will [become a ghost town]. They'll still come to the university. I think they'll still be around. It is difficult to say.

"But it's going to affect an awful lot of people in so many different ways. It doesn't really bear thinking about. I would hate to see Lincoln go downhill."
Kwesi Narlley (29) Postgraduate student, University of Lincoln
"You don't see the debt immediately. But psychologically you know before you even enrol you have £27,000 to pay in the future, and looking at the current economic environment I don't see how people, in three or four years' time, can earn such an amount that they will be able to start paying.

"It's such a massive amount to pay. It will be there for a long time. It's a debt that could go bad. At the end of the day not many students will be able to finish paying.

"I think that students in Lincoln and the economic impact they have in Lincoln is enormous, and cannot be overemphasised. We cannot just brush it aside that Lincoln will be all right without the students. Lincoln will not be all right. How many people go to the nightclubs, for example? The night-time market, the evening economy. The students make it. They are hugely important."
Gill Doyle (47) Lincoln
"I just think the whole idea of student fees going up is outrageous anyway. But the fact that Lincoln feel that they can charge the same as Oxford and Cambridge, I just think it's very unrealistic.

"I think that [students studying at home] will happen across the country anyway. I know quite a few students from Lincoln, who are studying at Lincoln purely for that reason. But they're still going to have to pay the fees. The thing is, for the extra that Lincoln are charging, they may think, well actually, I'll go to a uni where I can pay less in fees and then that will pay my accommodation.

"So, I don't think [Lincoln] are doing themselves any favours. It's not got the reputation yet, nowhere near the reputation that Oxford has, so how they can charge the same, they need to explain themselves I think.

"I think the university is fine. It's good for the economy and all the rest of it. But hopefully the uni will backtrack and reduce the fees."
Mahomed Cadir (36) Lincoln, Gardener
"I think [the yearly fee] is so much, too much. Lincoln is a city where people are coming to learn. I think they need to lessen the price to give a chance to the people. I think it is a good thing the university is here."
Tiffany Harvey (20) Lincoln, Student
"I think it would be a shame because Lincoln is a really nice place. I'd say out of most areas it's one of the safer to be in, so for students that's peace of mind when they go out.

"Businesses rely a lot on the students. Obviously you get your night clubs and your restaurants and shops that make more money. You'd have less trade because people wouldn't come here as much."
Scot Rowland (24)
"I'm not a student, but I think it's absolutely ridiculous. The government is on about getting the economy out of the recession but are making it so that some people can't go to uni. The economy is going to rot away because people are just going to send all of the business to other countries. The people in Britain aren't going to be trained up to do it because it's too expensive.

"I think if they lose the uni, then Lincoln is going to be half of what it is now. Shops are going to struggle, because obviously there'll be less trade. There's going to be a chain effect. [With the students] it's ten times better."
Oliver Taylor (22) Lincoln student
"As far as I'm aware, at the moment you have to earn over £15,000 to pay it back, but with the new fees I think it's higher. If it was still £15,000 I think I'd be more deterred from going to uni.

"[Lincoln's students] make a big difference."
Adam Brown (21) Lincoln student
"I think it was inevitable they'd have to do it because they want to look as good as the other universities. That's probably the reason why they've done it, but then it obviously makes more money for the university.

"I think that students bring a lot of business; they bring a lot of money into the area. The clubs, the restaurants, a lot of them are quite student orientated. I think it does make quite a big difference to Lincoln if the students keep coming."