April 27, 2011 3.42 pm
This story is over 128 months old
Voice of Lincoln: Pubs prepare for Royal Wedding
Royal Wedding: With longer opening hours, many pubs in Lincoln are hoping for an onslaught of Royal Wedding boozers.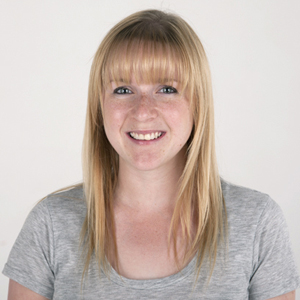 With the Royal Wedding taking place on Friday, April 29, licensing laws are being relaxed for one weekend only, allowing the 'national celebration' to continue into the small hours.
Licensed premises will be permitted to stay open between 11pm and 1am on both Friday and Saturday night, so we asked Lincoln's locals what they have in store for the big day.
Alison Hall and Nicola Brudzinska, Magna Carta
"We've got a lot planned. On Thursday we've got Kate's hen do which is an Ann Summers party up in the restaurant, with a third off all wine. The 27th is our quiz night which is going to be a royal quiz and kids eat free.

"On the 29th we are watching the wedding live on the TV we have installed. And then there's a free slice of homemade wedding cake for everyone. And for the honeymoon we have a DJ coming in on Saturday 30th April. The staff will be wearing wedding outfits too.

"I hope it will bring in a lot more custom for us, especially on Thursday night, as that's usually quite a quiet night but it should be a lot of fun."
Jacob Johnson, The Lion & Snake
"We've got the hen and stag do on the Thursday. All of the staff are dressing up and there'll be party games and prizes. Obviously there's the wedding on the 29th and that's going to be on the TV to watch. Friday is also the Perfect Match night, it's a speed dating kind of thing, and we've got the reception event on Saturday.

"Hopefully [the wedding] is going to make us very busy. Obviously because it's a bank holiday weekend and everyone's been paid it should be busy. Whether they'll all be celebrating the wedding I'm not sure."
Dave Methold, Slug & Lettuce
"We're having a Royal Wedding breakfast so we're opening at 10am and doing a full English, with bottles of carver, so that'll be nice. What more do you want in the morning over a wedding? We've also got an afternoon tea with scones and everything.

"Obviously we've got [the wedding] live on TV as well. And in the evening we've got a DJ coming in for a Royal Wedding themed party. We're open 'til one in the morning Friday and Saturday.

"Last weekend was a bank holiday as well and we were really busy so I think it's going to be the same again. If the weather's nice it will be mental. It's going to be lovely."
Tracey Rea, The Duke of Wellington
"On Friday we are showing the wedding on the TV. We'll be doing food throughout the day and there will be live gigs upstairs. On Saturday night there's an 80s night for the wedding and upstairs there's a charity event for Save the Children. There's also a karaoke downstairs.

"I'm hoping [the wedding] will bring people in because we are actually showing it and we're doing food. I think it was packed out last bank holiday weekend so hopefully will be this weekend too."
Emma Chapman, The Jolly Brewer
"This bank holiday weekend there will be a full four days of live music in the beer garden. We do that every bank holiday. We have decided to make an effort not to do anything for the Royal Wedding and we're unofficially calling it the 'what wedding weekend'.

"I think it would have been nicer if they'd done [the wedding] when there aren't so many bank holidays together. We seem to have everything this month and then nothing until August."