May 13, 2011 10.25 am
This story is over 134 months old
Voice of Lincoln: 'One Love' for Eurovision?
I can: After years of disappointment, chart topping boy band Blue are now heading Britain's campaign to win Eurovision.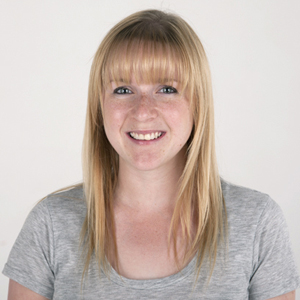 The 56th Eurovision song contest will be live from Dusseldorf, Germany, on BBC 1 and in HD on May 14.
After years of disappointment, chart topping boy band Blue are now heading Britain's campaign with the optimistically titled tune, I can.
We asked people in Lincoln if the boys from Blue can lead UK to Eurovision glory.
Aaron Nicholson (22) Lincoln, shop manager
"I didn't know Blue are playing. They're pure cheese. It's not real music. I don't think we're going to win again. Not a chance. It's our artists. They don't put the right artists up. It's all cheese. We want something that represents England. Not the cheese, because that's not what real people are. [Blue] are girly boys."
Pauline Walker (42) Lincoln, shop assistant at Bailgate Kitchens
"I think I heard yesterday that we were third favourites. I think Jedward, for some unknown reason, were second favourites. I think people vote for Ireland instead of voting for Britain. I think they do it to annoy.
"I think the voting has got so political that people don't really care about the voting, not like they used to. I have heard the song, it's a good song and I think [Blue] will do well. I don't know if they're popular in Europe though. But they should do well. I think top five."
Robert Curtis (52) Heighington, manager at Bailgate Kitchens
"Yes. I've always liked Blue. I think they're good for Eurovision. I think they've got a broad appeal to the young and the people that will be voting. It's a loud song. It will probably come across better live. I think it's okay compared to some of the rubbish that we've had. I think it will definitely come in the top three."
Zoe Shelton (19) Lincoln, student
"Although I think [Blue] are a really good band and I do like them, they haven't really been that big recently. We haven't heard anything from them in a long time. And sometimes Eurovision seems more about the politics, which country likes which rather than the music, so you never know.
"They got Andrew Lloyd Webber to do it last year and we did get better. I think we might do okay. We're good but probably not the best."
Jill Sellars (58) Lincoln, care worker
"[Blue] are best chance we've had for a long while, and I love Blue. There is a lot of political voting that goes on and I think if it's our turn, perhaps we might win. But otherwise I don't think we've got a chance. I don't know what sort of music the Europeans like. I think we'll do better than previous years."
Mollie Jo Hart (18) Lincoln, vocalist at Access to Music
"Blue are good. I've heard their song and it's really catchy. I do like it. However, I don't think we'll get anywhere with it because the voting is all political. I think there's a stigma attached to Eurovision as well. It's tacky."
Dan Collins (28) Lincoln, producer
"No [we can't win]. It's a bit heartless, the competition and the type of music. It's not real music."
— Here's Blue's I Can video entry for the Eurovision Song Contest 2011.