June 30, 2011 3.39 pm
This story is over 133 months old
Voice of Lincoln: £9 Odeon tickets, really?!
Overpriced? We asked Lincolnites whether or not they're still willing to splash out to see movies on the silver screen.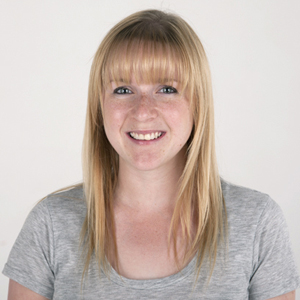 Film fans are now being charged a whopping £9 per adult cinema ticket at the Odeon in Lincoln, which is £3.68 higher than the regional average.
Resentment against Odeon's price hike is growing among locals, with a Facebook page called Odeon Lincoln is a Rip Off now £9 per ticket gathering almost 300 members in less than 24 hours.
Odeon Lincoln ignored The Lincolnite's request for comment, so we took to the streets of Lincoln to ask more Lincolnites whether or not they're still willing to splash out to see movies on the silver screen:
Sian Yorath (27) Heighington, self-employed
"I think it's disgusting. It used to be the cheap night out and now it's an absolute fortune. The points don't cover anything and you're spending a fortune on drinks and popcorn. If you go a few months later you can buy the film for the price of the ticket.

"We don't go anymore. We used to go every other week. You have to go about ten times to get two free tickets and although it helps, it's still too much. You can get a take away, hire a film from Blockbusters and stay in, and you save on the taxi cost as well."
Chloe Zuccaro (23) Lincoln, care worker
"[Tickets] are extortionate, and then obviously there's the popcorn and the extras that you have to buy because you're not allowed to take food in.

"I know they do a Tuesday which is a bit cheaper but it's still expensive. Lincoln's a lot more because it's the only one. You may as well buy [the film] and watch it at home. We used to go a lot but as the prices went up we've stopped going as much."
Ashley Hill (31) Lincoln, DJ
"I used to work at the cinema about six years ago and we had lots of people saying it was too expensive back then. I'm quite surprised it's the most expensive in the region. It's probably because we're the only cinema in Lincoln. They'd have to bring the prices down if they had some competition. That's why they get away with it."
Pat Bescoby (73) Lincoln
"It sounds very expensive. I suppose they're not going to get any bums on seats in the end. It seems very silly, especially if it's a rubbish film as most of them are these days."
Megan Jones (17) Branston, sixth form student
"Everything's going up isn't it? I think it would be cool to have a different cinema because the Odeon is always packed. And then everything would come down. Food is really expensive, that's ridiculous."
Sean Mott (20) Saxilby, Siemens engineer
"I do think it's very expensive, especially when you get [films] online for free, pretty much. The quality a little bit worse but for free you can't complain. DVDs are only about £20 and then you can watch it as many times as you want.

"Lincoln's big enough; I think you could get another cinema, then they'd be forced to drop the prices and it might be better for us as the consumer, but we'll have to see."
---
[poll id="9″]