June 16, 2011 3.12 pm
This story is over 126 months old
Voice of Lincoln: Daddy Cool?
Father's Day: What will you be doing for your dad this weekend in celebration? Here's what other Lincolnites are up to.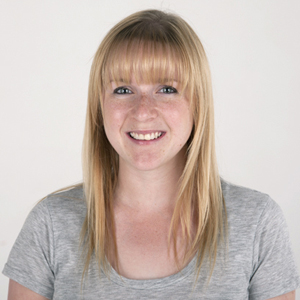 Dads can enjoy 24 hours of indulgence on Father's Day this weekend (June 19), but has the traditional celebration of all things paternal succumbed to the commercial conveyor belts of the High Street?
We asked the people of Lincoln for their views on the day, and how they celebrate.
Jackie Collins (42) Lincoln, full time mum
"I do find [Father's Day] a little bit commercialised but yes, we still celebrate. We're going to make dinner for dad at home and do something nice for him. He'll be spoiled rotten, he's spoiled every Sunday! The kids always make him cards but it's more about the children spoiling him. The children love it.

"My parents live in Dublin so I've already sent over my present. As long as you don't go over the top, it's nice to mark the day. I have the ideal dad; he's the best dad I could have."
Daniel Andrews (22) Lincoln, painter and decorator
"I normally spend the time with my dad see what I can do, buy him a gift and a card and that's about it really. I don't think [Father's Day] is recognised enough to be fair. It used to be recognised a lot but it's sort of died down, and it's stuck like that now. It's more for kids."
Ibrahim Zubairu (34) Lincoln PhD student
"From my point of view, fathers are one of the most important institutions in a family. We respect our fathers and obey their instructions. Even when you are married the father is one of the people you consult for advice.

"Anyone who is a father I congratulate them on this Father's Day. I'm from Ghana, and we celebrate Father's Day. We do have Mother's Day, there is a bit of competition. I think my sisters are more inclined to Mother's Day and we men are mostly more inclined to Father's Day."
Chao Liu (30) Lincoln, full time mum
"It's a good excuse to celebrate. And it brings opportunity for commercial things as there are more cards. In general I think it is a good idea. The kids prepare the card for their dad and we'll have family time. From my point of view [commerciality] is ok, because it's due to the families. For my father usually I send a card and a message."
Suzy Aldridge (20) Lincoln journalism student
"I've always thought that [Father's Day] is quite commercialised, the same with most holidays though. You get all these tacky cards, which are kind of taking away from the meaning. I think most holidays are ruined that way. I've only actually known my dad for a couple of years, so I'm still getting to know him. I've bought him a book from an author I know he likes but I can't do anything major. But I thought I'd do something as I've missed out for so long.

"I think it's a good excuse for little kids to give something back because obviously they're completely dependent. They can't buy anything huge but they can do something for them."