August 24, 2011 4.42 pm
This story is over 128 months old
Voice of Lincoln: Do we have a drinking problem?
Anti-social drinking: Could a drinking ban in the city centre help reduce anti-social drinking nuisances? Lincolnites have their say.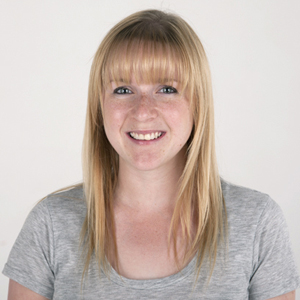 At the Community Leadership Scrutiny Committee (CLSC) on August 23 councillors and authorities including the Nottinghamshire and Lincolnshire Police met to discuss anti-social drinking on the streets of Lincoln.
Residents have requested new measures for dealing with anti-social drinking and a Designated Public Place Order (DPPO) would give police officers more power to deal with anti-social drinking in public places.
We asked Lincolnites for their experiences with anti-social drinking in the city.
Julie Speakman (55) Lincoln, Tesco employee
"I think a [DPPO] would be really good. I've been robbed. [People] were drinking and they saw that I was on my own and shot upstairs and nicked my purse. So I do think [DPPO] would be a good thing. Even further up in town we see them, I walk to work and they're there drinking. I see them with cans in their hands. You think, how many have they had? It does make you think. Hopefully something will be done. People don't need to drink outside; they can go to their houses or the pub."
David Holmes (36) Lincoln, window cleaner
"You get a lot of alcoholics that drink in town and they just tend to sit there really. They look a bit unsightly but the majority of them don't do any harm. I don't really think there's a big problem [in Lincoln]. It's more drugs that are [the problem] as there are a lot of hard drugs in Lincoln for the size of the place.

"I'm not in favour of giving police more control over anything. As far as banning people from drinking [on the street], if they're walking up to people and accosting them then something needs to be done. It's mainly a summer thing when people are out with cans."
Claire Anderson-Smith (48) Lincoln, housewife
"Lincoln hasn't got the amount of worries that other cities have, e.g. Leeds, London etc. But I do think that even in Lincoln we do have to be careful that we don't turn into a Leeds. If you come into Lincoln on a Friday or Saturday night, you do see people drunk, fights, and inappropriate behaviour. We do have to make sure we don't have the trouble that London has had in the past.

"I do think that the police need more power across the whole country. At the moment all they can do is stand there; they can't even lay a hand on somebody and they do need more power to be able to physically stop people. I have seen things going on when I've driven through town and to be honest it's not great for the city, as tourists will see these things. Not to the extent of other cities, but enough to put people off and [Lincoln's] too nice to have that going on really."
Timothy Mellors (21) Lincoln
"Around Lincoln [anti-social behaviour] doesn't seem to be much of a problem. In principle I think that the police should have more power to deal with it as it arises. I come from Chesterfield originally and around there you get a lot more of it. It does seem a lot of the time that police are so worried about getting prosecuted for overreacting that they are scared to do anything at all. People should respect the police."
Zoe Shelton (20) Lincoln, student
"You could get into trouble if you end up having to deal with something yourself that's on your own doorstep. Police should always have power just in case, to make people feel safer. You should always feel safe no matter what's going on.

"I've been [in Lincoln] for a few years as a student. I used to be scared walking through the middle of town past all of the pubs and clubs. There always used to be people outside, really drunk. As a girl walking down on my own it was quite terrifying."