Voice of Lincoln: The A-Level generation
To university: The Lincolnite asked residents what they thought about the latest A-Level results, and if the tests are getting easier.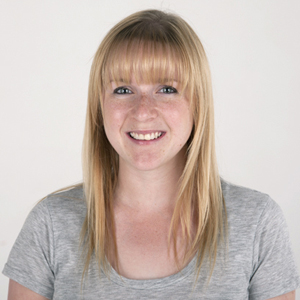 On August 18, students across the nation discovered their academic fates following the release of this year's A-level results. We asked Lincolnites what they think about A-levels, next steps and the on-going debate that those all-important exams are getting easier.
Philip Sayles (42) Lincoln, Director of Access and Advanced Education at Lincoln College
"We've been absolutely delighted with our results this yr. We got a 98% pass rate and 100% pass rate in 14 subjects. Lincoln College is one of the largest A-level centres in Lincolnshire. We're delighted to see our students going off to a whole diverse range of universities including Cambridge; there are some high flyers who are going to do really well in their careers. It was fantastic yesterday to see the excitement of students when they got their results. We saw it as a really fitting end to a great academic year at Lincoln College. We offer a strong supportive environment which is exciting and interesting socially. We're very proud of what we do. We really help students to move on.

"I don't think [exams are getting easier] at all; I think when you see what the students go through in terms of the learning they have to do and the pressure they're under in exams, I wouldn't want to be going through that again. The exams are hard and I think that the pass rates reflect students who have worked hard. If they've done their studying and we've done our jobs they should absolutely be passing. A-levels are recognised internationally as a very tough examination system. They are a good quality qualification."
Lizzy Wright (20) Lincoln, recent graduate
"I don't really understand how people are saying that exams are getting easier. When I did them they certainly didn't feel easy. Years ago it was a big thing to get into university, but now everybody's doing it. When you got in it was expected that you'd get a better paid job, but now there are less people getting jobs. It seems a bit backwards and counterproductive. All these people are trying really hard to get into university and then universities are having to raise their entry levels. There aren't enough jobs to go around for people who have got really good grades.

"My brother just got his A-level results and he has managed to get into this first choice university which he is really pleased about. He didn't quite get the grades they wanted but it was high enough."
Georgia Alcock (19) Lincoln, student at Leeds College of Art
"I actually did a National Diploma so I still had to wait for my results. It was a nerve-wracking day. I know a couple of people [going through it now]. Everyone was really nervous.

"I wouldn't have thought [exams] are getting easier. I think maybe people are trying harder because it's harder to get into universities now, especially good ones anyway."
Andy Hurst (16) Lincoln, student at North Kesteven School
"I'm quite anxious about [GCSE results] next week. I'm staying on for 6th form for two more years and I think I'm going to university. I know [an A-level student] and they received their results yesterday and they weren't very happy about them. They're staying on for another year at 6th form.

"I wouldn't say [exams] are getting easier. There were a lot of mistakes with our exams; a couple of the questions were wrong and they had to redo the paper."
Lucy-Anna Mulvihill (16) Lincoln College
"I'm a bit nervous about [going to Lincoln College] but more because of the people there as I don't know what they're going to be like. I've heard it's quite good; that's why I'm going there instead of 6th form. I preferred Lincoln College. [A-levels] sound a bit tricky. I think people should lay off saying that they're getting too easy."