August 19, 2011 9.35 am
This story is over 147 months old
West Common: No longer a 'development opportunity'
Comment: A year on, Councillor Neil Murray looks back at the failed plans, and what the council will do to stop it returning.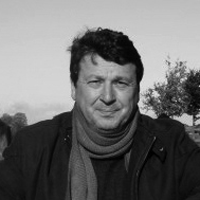 — Labour Councillor Neil Murray is the Executive Portfolio holder for Economic Regeneration and Planning Policy at the City of Lincoln Council and representative of the Carholme Ward.
---
This time last year was a time of celebration for many Lincoln people, who had supported the Protect our Commons campaigns.
Lincoln MP Karl McCartney and colleagues in the Lincoln Racecourse Regeneration Company buckled in the face of huge public opposition to their plans to develop a 21st century racecourse on invaluable common land.
One year on and the City Council has a Labour administration which does not see the city's commons as a "development opportunity," to quote Mr McCartney.
Going forward
The Labour view is that we are very fortunate to have areas of common land in the city and we will take our stewardship of this land seriously.
Many other towns and cities have little or no common land left and are the poorer for it in environmental and cultural terms.
Over the next few months, we will be developing a comprehensive management plan for the [west and south] commons and will consult the public on it.
This plan will exclude development in line with legislation and will be focused on protecting and encouraging the natural environment and encouraging public access.
The Protect our Commons campaigns showed what people can do in the face of powerful interests to prevent the loss of invaluable public space.