September 22, 2011 12.16 pm
This story is over 146 months old
The blind man with a vision
Inspirational: Despite his blindness, Stefan Novak from Lincoln managed to enjoy life to the full and overcome adversity.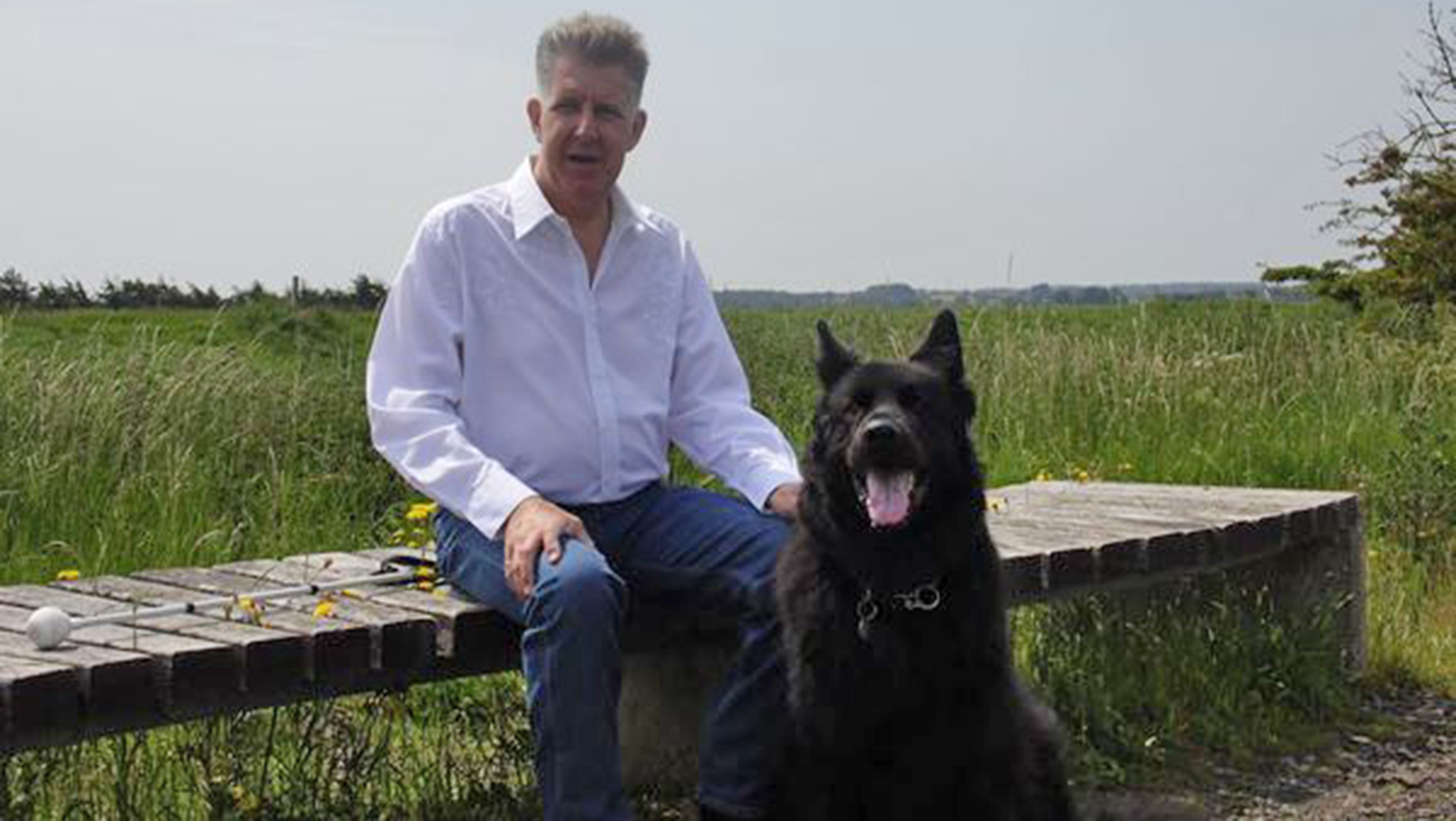 Brandished a trouble maker by teachers because of his disability, Stefan Novak, 52, from Lincoln had a dark childhood but has managed to find light amongst the shadows cast over him.
Novak forced himself to lead a normal life, being married, travelling abroad, running his own business and now, feeling a debt to his cause, he has engulfed himself in charity work, raising £850 in a month running talks and fund-raisers.
Despite describing his sight as "trying to look through a blackout curtain with only a gap in the side," he uses his imagination to visualise achieving his ambitions.
"I believe in the law of attraction, where like attracts like. By thinking positively and really visualising what I want to achieve, I can get there," said Novak.
Diagnosed with Retinitis Pigmentosa at the age of ten, a condition that leaves the retina damaged, Novak was from a less empathetic generation. Mocked by his peers and only tolerated by his teachers, he left school at 16 with no qualifications.
Nonetheless, he rose from a shelf stacker at ASDA, to a receptionist at Coutts, a leading investment bank in London, to having his own business making audio books for the blind.
Amongst all this, he still had time for love, meeting his wife Lynn through a TV dating show and after getting married in Dallas wearing cowboy hats, she became an enabler helping him accomplish things even he hadn't imagined.
After running a marathon, travelling on Concorde and riding a bike in America, there was more hardship to come and Lynn was diagnosed with cancer in the same month as Stefan was diagnosed with kidney failure.
With Stefan on dialysis and his wife being treated for her illness, he had found a new low but before she died in 2008, Lynn gave Stefan an ultimatum.
"She told me she'd be waiting for me but if I don't make something of myself and give up on life, she'd tell me to piss off," said Stefan.
After receiving a new kidney just last year, he now has a new set of enablers, his guide dog Grant, sister Linda and many friends after moving back to Lincoln.
His next set of goals is to become a motivational speaker and to write a book about his life, already appearing on local radio and aiming to be on the BBC's One Show.
"I want to write a book about my experiences and I am even daring to visualise myself on the red carpet at some point in the future," said Stefan.
With two chapters already complete, it won't be long before you can read Stefan's story, but until then he writes a blog and includes an inspirational quote of the day, today's being; "Life is like photography, you develop from negatives."