September 3, 2011 11.17 am
This story is over 130 months old
Voice of Lincoln: To bridge or not to bridge?
Disabled access: Should a bridge over the busy level crossing on Lincoln's High Street have disabled access?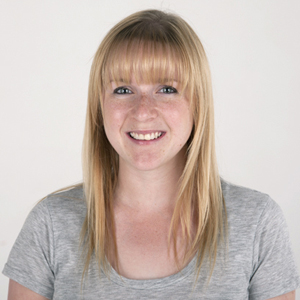 Lincolnshire County Council and Network Rail are discussing the reinstatement of a footbridge over the level crossing to ease disruption on Lincoln's High Street. However, the bridge may not have to comply with the regulations of the Disability Discrimination Act (DDA) as the barriers will continue to open throughout the day.
We asked Lincolnites for their views on the potential bridge and the importance of wheelchair access.
Dan Jackson (28) Lincoln, hotel night porter
"[The crossing] needs a bridge. It would un-gridlock Lincoln if anything I think, get pedestrians moving again and get more footfall in the city centre. It would be a lot easier. They've got to try and get [wheelchair access] sorted really, as it needs some sort of disabled access, like a ramp to get across."
Bex Friis-Jansen (19) Lincoln student
"It's annoying. You get stuck there for ages, sometimes for up to 15 minutes because the massive freight trains take forever and go so slow. [Having no disabled access] is not going to affect me personally, but it's something they should think about; there are disabled people and they need to get across as well. It's not fair for them to have to wait, but at the same time I'll be happy if something is done so that I can get past. [Waiting for trains] has made me late for work before. You run if you hear the siren. I think they should hurry up and do something about it."
Francis Cahill (65) Lincoln, retired
"People are waiting and waiting at the railway crossing. One train goes past and then you get another and people get impatient. If they're going somewhere the train is going to delay them. I'd sooner wait, as I've got all the time in the world, but I don't have to worry about getting to work."
Ella Straker (18) Lincoln, student
"I think the area needs to be remodelled as a whole because it's always quite congested, especially at rush hour, it's just awful. I think it's worth it. I have to walk that way to get to work and I always get caught. [Not having disabled access] is a bit unfair. I think they should consider a lift or something. But [the bridge] might make things easier for people on the whole. It's unfair but we can try and improve it in other ways hopefully."
Abigail Mullen (18) Lincoln, student
"I think that it might be a waste of time and funds. There is another bridge a few minutes away. People could walk to save blocking that road for ages. That's where all the rush hour traffic goes through."