December 16, 2011 4.07 pm
This story is over 127 months old
Lincoln Lawyer: A hangover the least of your Christmas party woes?
Office parties: Christmas parties should be treated like any other work gathering, advises Lincoln solicitor.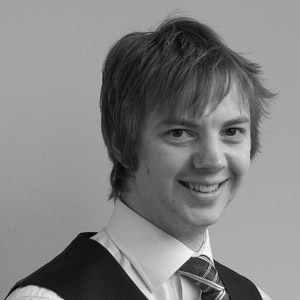 — James Hazel is the youngest partner at McKinnells Solicitors in Lincoln. He is the head of the employment and dispute resolution department.
---
I'm looking forward to our Christmas party this year. The wine is on offer and it gives me a legitimate reason to wear a silly hat, something I'm usually not allowed to do.
However, Christmas parties are also a fruitful source of work for employment lawyers. Thankfully to date this hasn't included ours and my aim in writing this column, which I have done with full acceptance of the risk of shouts of "bah humbug!" and other such festive objections, is to ensure that it doesn't include yours either.
Year on year, ACAS publish the same guidance on the dos and don'ts for company's handling Christmas parties. It's well worth a look at despite being criticized in some quarters as being overly PC.
Urging caution about selling raffle tickets because it may upset Muslims and carrying out proper risk assessments before putting up decorations are examples which have, seemingly, caused particular distress to some commentators but the advice about a company being legally obliged to ensure its staff don't drink and drive is quite prudent.
The point here really is that Christmas parties should be treated like any other work gathering. They are, at the end of the day, an extension of the employer / employee relationship and, as such, the obligations that both parties owe each other by virtue of the their contracts (oh, yes, including those whose contracts aren't in writing) and by virtue of various statutes aren't suddenly extinguished simply because everyone is wearing jeans (or, in my case, a silly hat).
So, for instance, where sexual harassment takes place in the pub after working hours between colleagues without the employer knowing about it, then I bet you can guess who remains liable to compensate the victim. It certainly isn't Santa.