December 29, 2011 8.00 am
This story is over 119 months old
Reflections 2011: A difficult year in business
Legalities in Lincoln: Lincoln Business Club Chairman Richard Hare considers the future of legal firms in the city.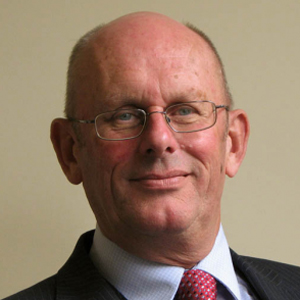 — Richard Hare is the Chairman of Lincoln Business Club and a partner of McKinnells Solicitors
---
I am flattered to have been asked to write this article as, I understand, I will be in distinguished company — civil leaders, the City's MP and leading academics. My perspective is that of someone who has worked in a legal practice in Lincoln for nearly 40 years and, since July 2011, been Chairman of Lincoln Business Club.
During my time in legal practice I have seen many changes to Lincoln as a city. The loss of heavy engineering, with the majority of the workforce being employed by no more than half a dozen companies, has been replaced by smaller dynamic and entrepreneurial businesses.
The university has also had a dramatic impact on the city. During these years of change, though, it has always been said that Lincoln never enjoyed the peaks of prosperity but equally never plumbed the depths during hard times.
This has been true in 2011. Business conditions have been hard now for over three years. Despite this, those businesses which took difficult decisions in 2008 are doing well and, to an extent, prospering. 2012, accordingly to predictions, will be even more difficult. I do expect, however, that most sensible companies will have planned for this and have adopted appropriate measures.
The legal services sector in Lincoln during 2011 has been subject to exactly these market forces. There has been some consolidation, with one of the major legal firms continuing its growth by absorbing smaller practices to provide it with a countywide coverage. Mergers of law firms is likely to be an issue going into the future, particularly with the regulatory changes which have been introduced into the legal profession but which have yet to have an impact.
These changes mean that legal services are no longer the sole preserve of businesses owned and operated by qualified lawyers. Under this new regime, called alternative business structures, law practices can be owned and managed by non-lawyers provided they have the appropriate regulatory approval. This change is likely to result in a major alterations in the way legal services are provided going forward.
The Co-op have already set up, at Bristol, a major legal services business and other organisations such as insurance companies, supermarkets etc. are considering doing so. Legal services are already provided online and this is likely to grow significantly.
There is still likely to be a core of legal work dealt with by the more traditional practice, such as divorce and other family law matters, wills and probate, representation in criminal proceedings and dispute resolution. However, conveyancing services in particular are more and more likely to be dealt with by an online provider.
These changes are not likely to impact during 2012 to any great extent, but certainly over the next five to ten years the legal landscape is going to look very different.
Legal practices who embrace these changes are likely to continue to flourish. Those that just wish they would go away will face real difficulties. I think it's quite likely that there will be a significant reduction in the number of separate businesses providing legal services in the Lincoln area over the next five to ten years, with takeovers, mergers or even cessation of businesses becoming more common.
Whatever the future holds, I can, however, confidently say that it is likely to continue to be a pleasure to live and work in Lincoln. It is a wonderful city. We should not underestimate it.