December 23, 2011 8.00 am
This story is over 127 months old
Reflections 2011: A mayoral journey of learning
Mayor of Lincoln: Kathleen Brothwell tells her journey through the year's most pleasurable events, but also the sad ones.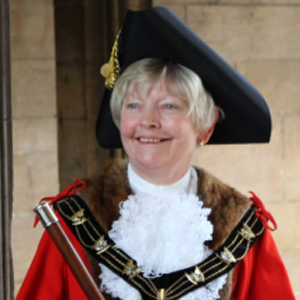 — Councillor Kathleen Brothwell is the Right Worshipful, the 805th Mayor of Lincoln
---
I have been an Abbey Ward councillor for some nine years, but when I started out I never expected to become the city's mayor. It is a great honour to take such a position and it carries with it some enjoyable experiences but also some very sad occasions.
To start with the pleasurable ones, we have had two visits to the city from Chinese delegations – one from Tangshan and one from the parent company of Dynex. The Chief Executive and I have visited our twin town, Radomska in Poland, where we were very well received.
There have also been three royal visits to the city during this time and the civic party has also been to Buckingham Palace for the garden party. There has also been the enthronement of the new Bishop and the installation of the Honorary Recorder for the city. This is besides the usual round of engagements within the city such as the opening of the Christmas Market and the Fete on the Strait.
We have also entertained various groups at the Guildhall including the children from Chernobyl, the soropomists from Russia and the council apprentices to receive their qualifications. The annual visits to retirement homes hopefully bring some pleasure to the residents there. These events are sometimes more rewarding than the more formal ones.
The sad events include the memorial service at Lincoln Cathedral for Jon Egging, the Red Arrows pilot, and also the funeral of his fellow Red, Sean Cunningham, at Coventry Cathedral. The Remembrance services are also very emotional – more so at the moment with ongoing conflicts across the globe.
I cannot say what may come up during my remaining months as Mayor of Lincoln but I do know I will be visiting junior schools within the city to answer questions from children and to grant them an extra day of holiday.
There is also a visit planned to our twin town Neustadt en der Wienstrasse and the Great Australian Breakfast, which is something I am really looking forward to as I get the chance to speak to the Mayor of Port Lincoln in Australia. But I am sure there will be many more events as yet unconfirmed.
My charity for the year is Lincoln Womens Aid and hopefully I will have raised enough money to help support this much-needed facility within our city.
My time as Mayor has been a journey of learning and I have experienced the work being done by the many voluntary groups throughout the city. These people's contributions are often not recognised within our society.
My mayoralty has been an experience which will live with me for the rest of my life.